Sold/Off the Market- Year Round View and Easy to Do
Sold/Off the Market- Year Round View and Easy to Do
Why This Lot is Awesome
This lot is awesome because so much of the site has already been prepared, including: functioning septic tank, water cistern fed by an artesian spring, electricity run to the property, and 2.5 acres cleared. Bonus mention to the apple trees and sugar maples.
This is How We Would Build on This Lot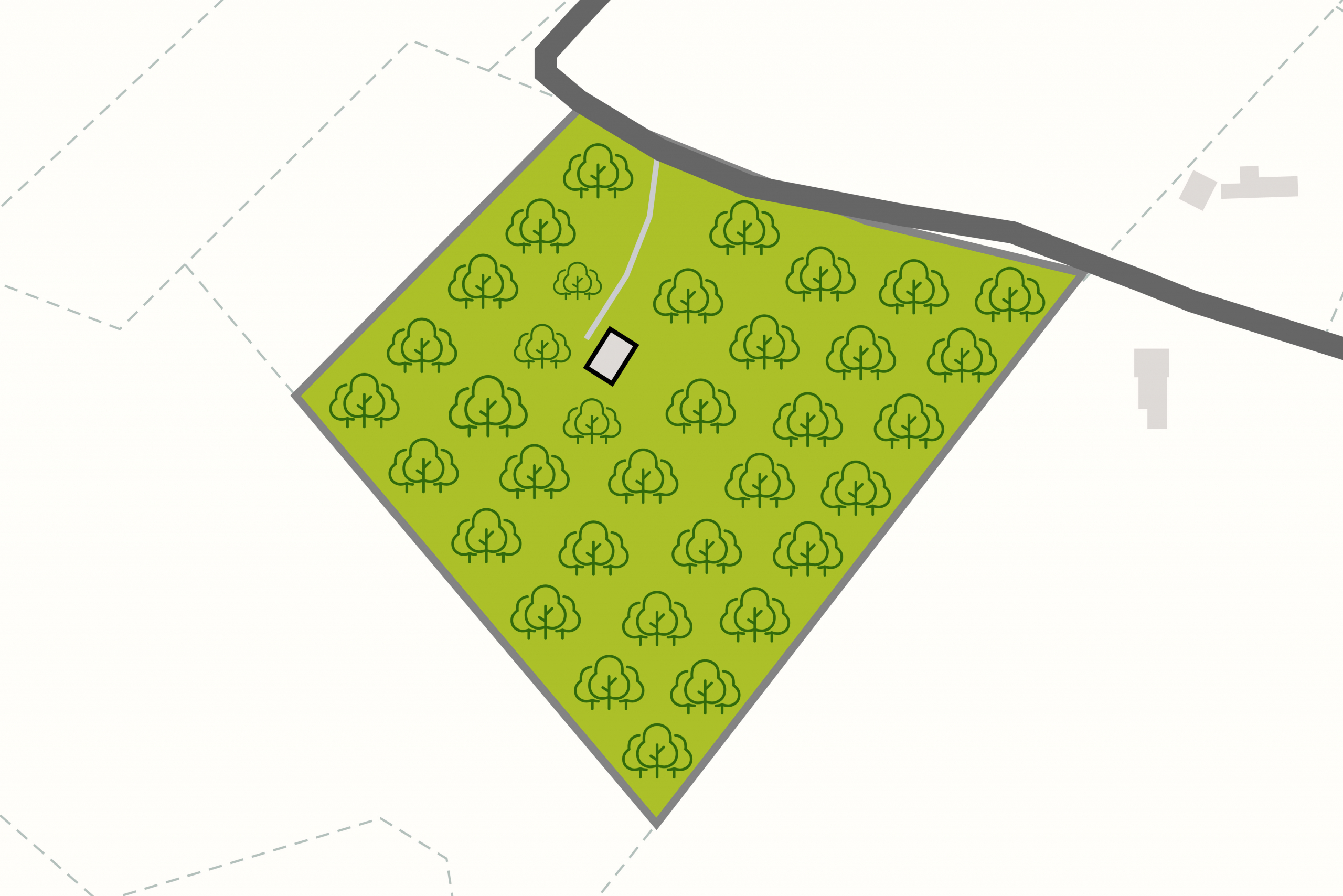 This all wooded property received some land improvements including a clearing for a driveway and a home site. The area closest to the road could be developed for the main structure or it could be located further back into the wooded area. Additional clearing may be required depending on the final home design and build location. Additional structures could be located on the property as well including the option for an ADU in the forested area. The existing well and septic would need to updated or replaced. Electric and cable are available road side and could be brought onto the property.
Nearby
This is How We Would Build on This Lot
Denning is located in the western part of Ulster County, deep inside the Catskill Mountains. Table and Peekamoose mountains, the southernmost of the Catskill High Peaks, dominate the view in the town's higher ground. Since the town is entirely within the Catskill Park, large tracts of land are owned by the state Department of Environmental Conservation as part of New York's Forest Preserve.
Land Prep Estimate : $15,000 - $25,000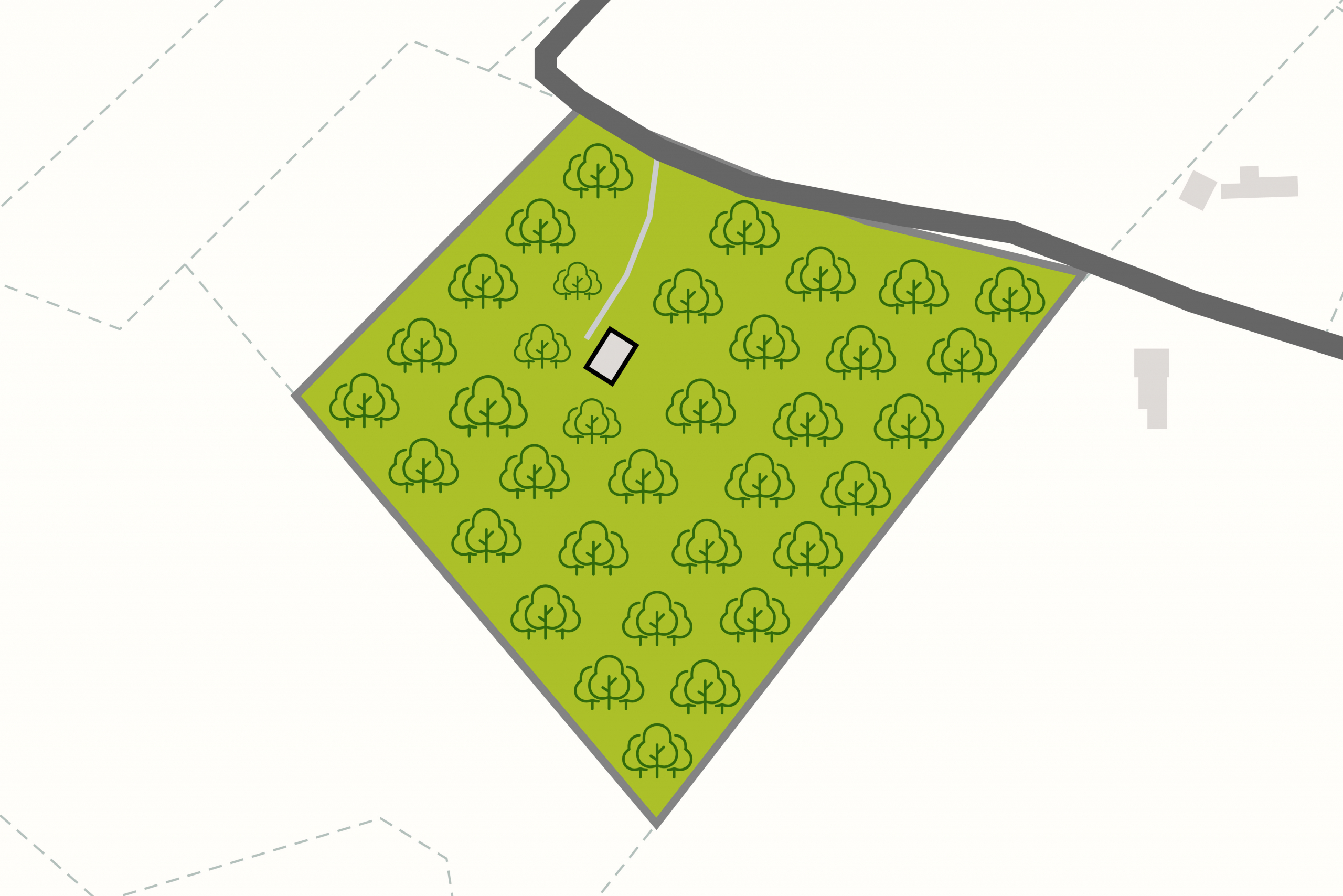 Property Details
Sold/Off the Market- Year Round View and Easy to Do
Project Difficulty —
Easy
We rate this project as easy since some of the ground work preparation has already been completed.
Setting —
Way Out in the Boondocks
Rural setting with mixture of forest, residential and agricultural land uses in the area.
Environment —
Forest, Meadow
Mostly wooded parcel with some previously cleared areas.
Land preparation —
Cable
Electric
Internet
Septic
Well
This project could utilize some of the existing improvements on the property. Electric and cable/internet can be accessed from the road. There is an existing septic and artesian spring.
Land Use —
Single Dwelling
Residential or recreational use. Primary residence or weekend getaway.