Wooded Privacy Near Lake Lochada
Land Prep Estimate
— $15,000
Wooded Privacy Near Lake Lochada
Land Prep Estimate
— $15,000
Why This Lot is Awesome
This lot is awesome immediately as you enter through the gates, travel down a long tree lined drive, and arrive to 5 beautiful acres near pristine Lake Lochada! This lot is cleared and level, and even features a drilled well and septic on site. Some unique features are the ancient stone walls, private pond, large shed, garden and lake rights to Lake Lochada.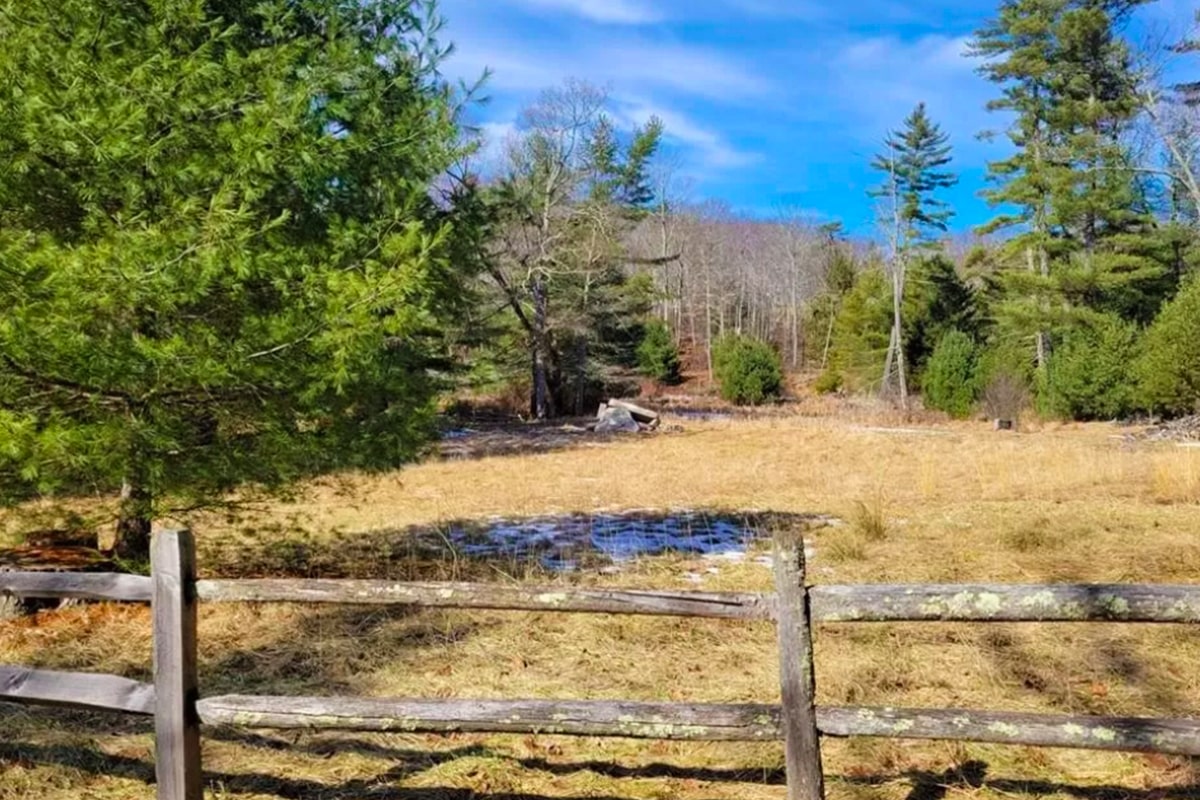 This is How We Would Build on This Lot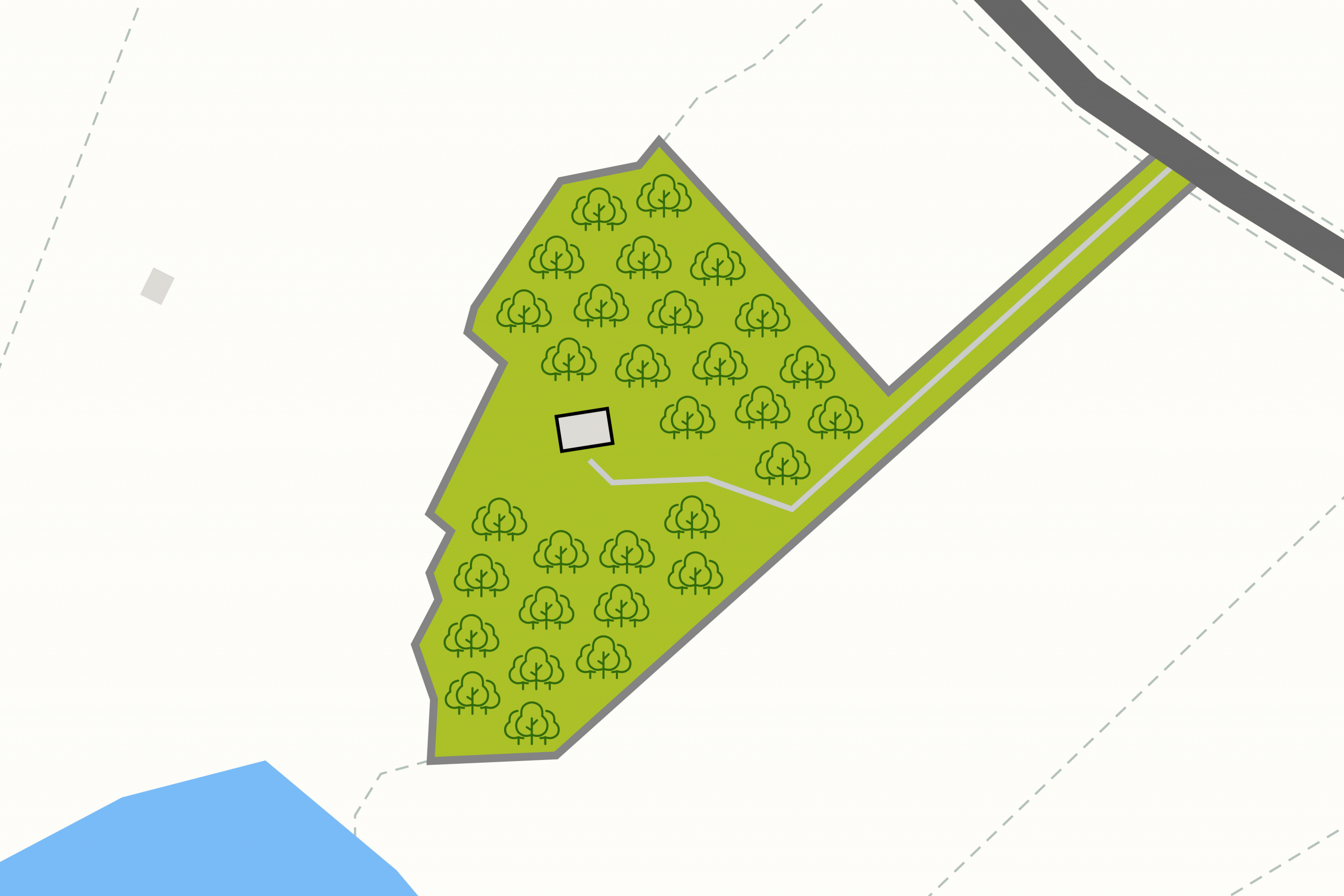 This project would begin by first developing an overall site plan to determine the benefits and potential challenges with the topography. Once a building location is identified the process of creating access onto the property and to the building location can begin. It would ideal to build near the pond and tap into the existing utilities on the property which would need to be verified for functionality. A driveway surface would need to be created by cutting down trees, moving out rocks and leveling out any steep slopes although this property is relatively flat and work should be minimal. The build location would also require some selective clearing to accommodate the foundation. We would orient the new build to the south to get sun exposure throughout the day, in all seasons. We would recommend building an accessory dwelling unit, likely an off-grid guest cabin that could be overlooking the pond.
Nearby
Glen Spey is a rural hamlet in the town of Lumberland in Sullivan County. The hamlet's name references the many spring-filled ravines, or glens, which characterize this region. Read more about the area and the nearby town of Port Jervis in our Town Guides.
Land Prep Estimate : $15,000 - $25,000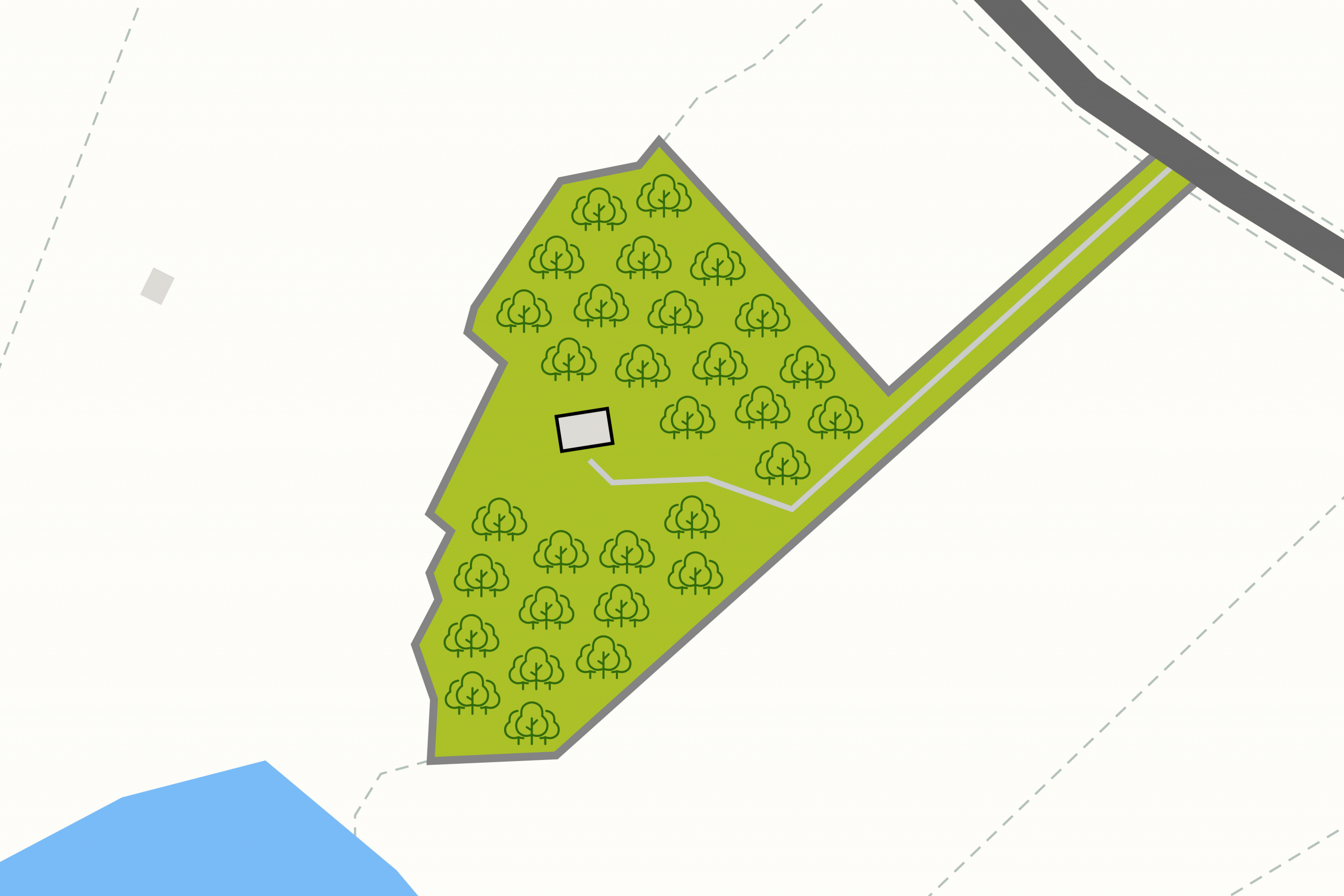 Property Details
Wooded Privacy Near Lake Lochada
Project Difficulty —
Easy
We rate this project as easy since the land has already received several improvements, driveway access and a cleared building site
Rural setting with mixture of forest, residential and agricultural land uses in the area.
All wooded property with deciduous and evergreen trees.
Land preparation —
Cable
Electric
Internet
Septic
Well
Electric and cable/internet can be accessed from the road. A well and septic system have been previously installed.
Land Use —
ADU Potential, Single Dwelling
Residential use. Primary residence or weekend getaway.