Tranquil Park-Like Setting in Kerhonkson 
Land Prep Estimate
— $35,000
Tranquil Park-Like Setting in Kerhonkson 
Land Prep Estimate
— $35,000
Why This Lot is Awesome
This lot is awesome because it is located within the highly desirable location of Kerhonkson, close to Rondout Creek, Inness, and Minnewaska State Park. The land is truly picturesque, with a spring fed pond and a tranquil, park like setting.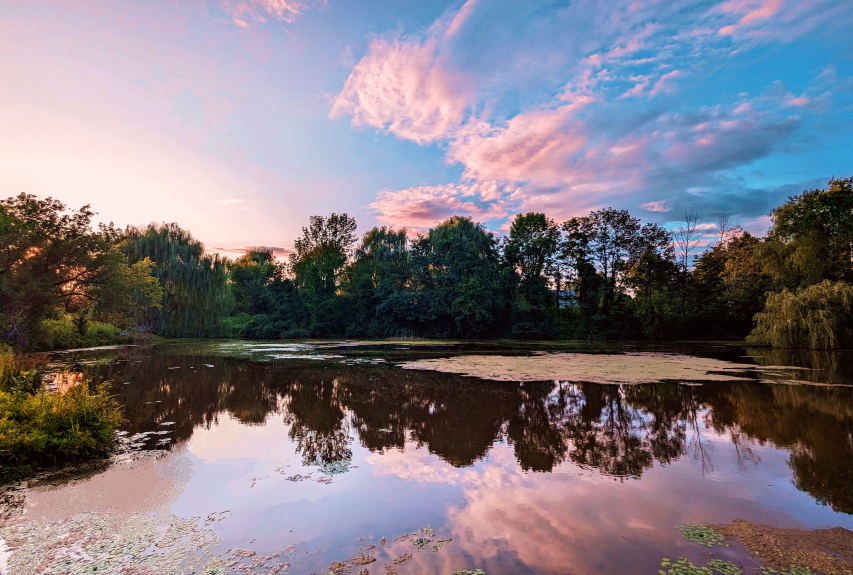 How We Would Develop This Property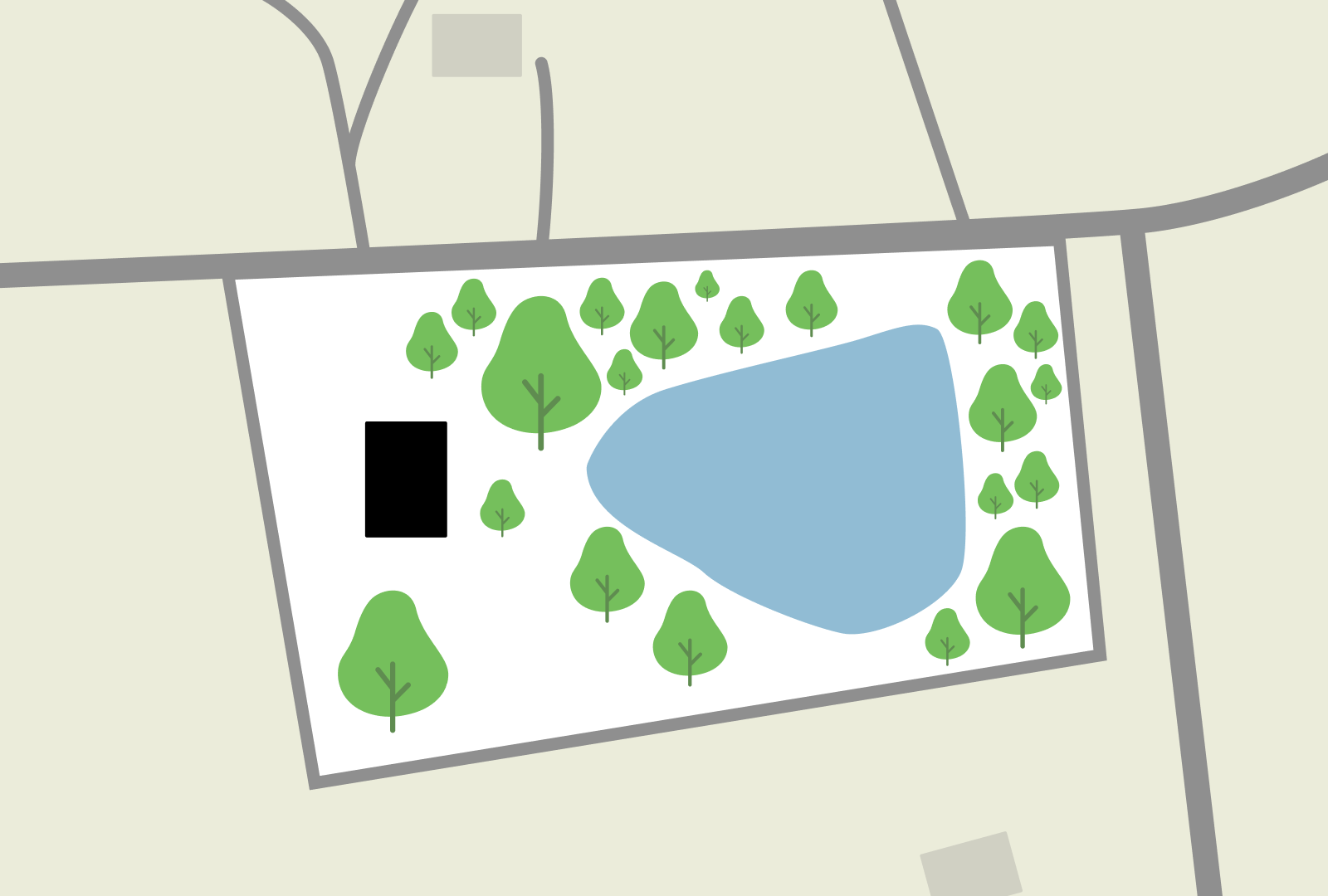 We would start by establishing a short driveway off of Berme Road to reach the build location. We would choose a smaller standard, such as the small bar, because the lot is compact and the buildable area abuts the spring fed pond. We would orient the home entrance on the west side of the lot, with a wall of windows and a deck overlooking the pond and maximizing views of the natural beauty of the land. We would definitely incorporate some very considered landscaping to include a wildflower and pollinator lined path from the home to the pond, and beautiful soft lighting throughout the entire lot to create a magical garden feel.
Land Prep Estimate : $30,000 - $45,000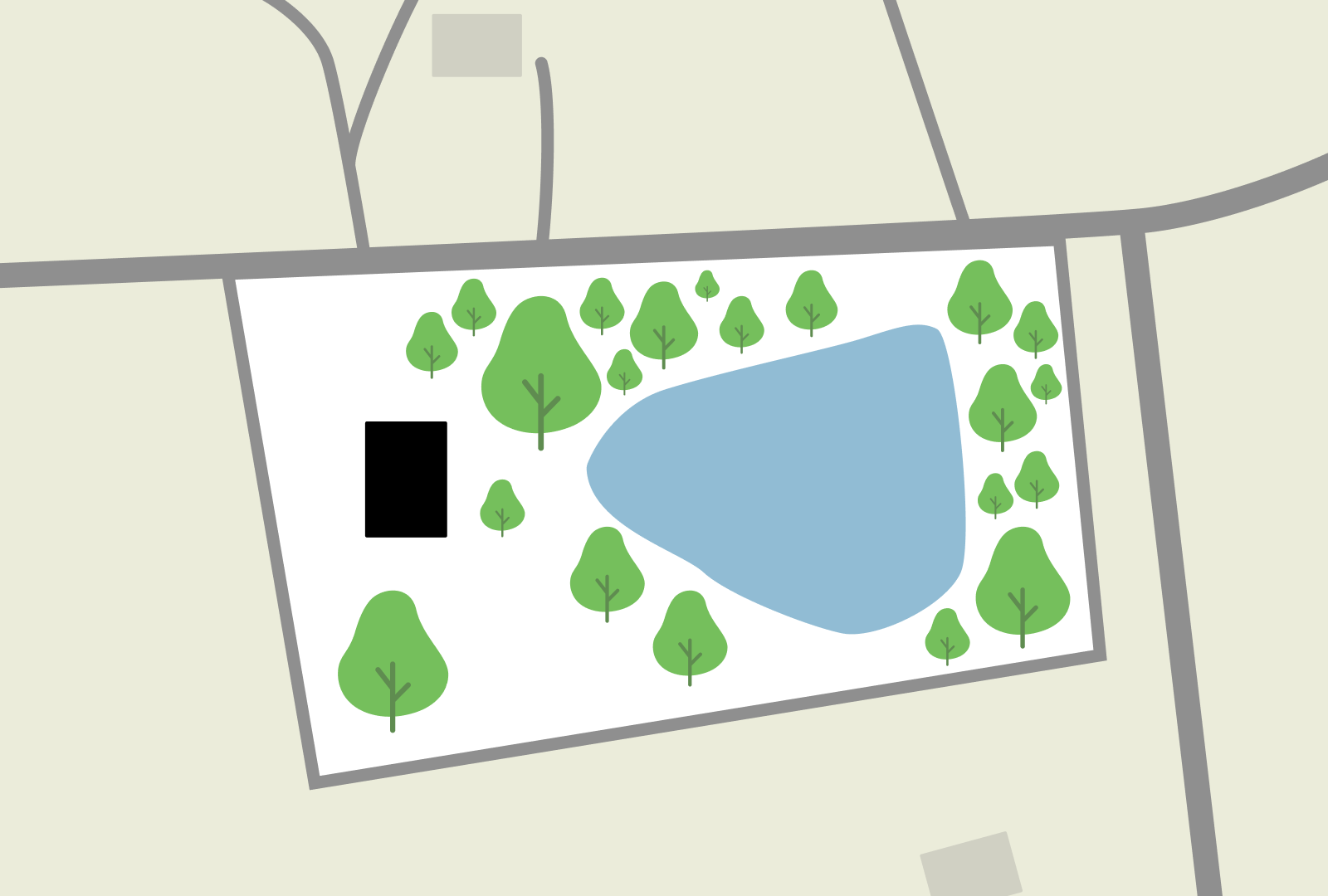 Property Details
Tranquil Park-Like Setting in Kerhonkson 
Project Difficulty —
Medium
We rate this project as medium because the proximity to water and wetlands requires additional considerations in selecting your buildable area and installing utilities.
This lot offers very convenient proximity to Westwind Orchard, Arrowwood Farms, Inness, Accord Market, Mill + Main, and Minnewaska State Park -- as well as being only 1 hour 40 minutes to GW Bridge. Perfect weekend escape.
Environment —
Meadow, Pond, View, Waterfront, Wooded
The environment is spectacular, featuring a large, spring-fed pond as the centerpiece, surrounded by wildflower meadows and wooded, tree-dotted knolls.
This lot requires the installation of a driveway, septic, well and electricity.
Land Use —
Single Dwelling
Single family home