Bethel Show Stopper
Land Prep Estimate
— $15,000
Bethel Show Stopper
Land Prep Estimate
— $15,000
Why This Lot is Awesome
This lot is awesome because it features 14 stunning acres of mostly cleared and rolling land, with a lightly wooded perimeter, spotted with mature evergreens and a sweet onsite pond.It also offers access to Kauneonga/White Lake, a motor boat lake for summer fun!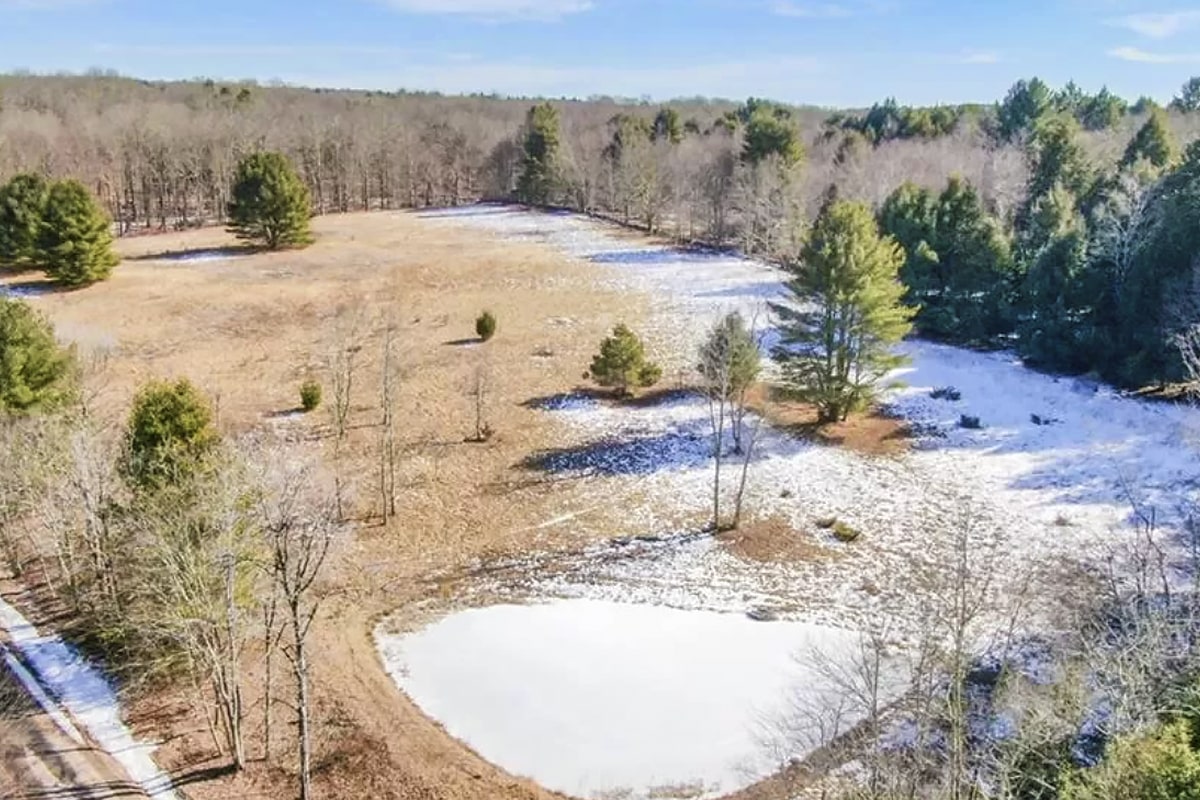 This is How We Would Build on This Lot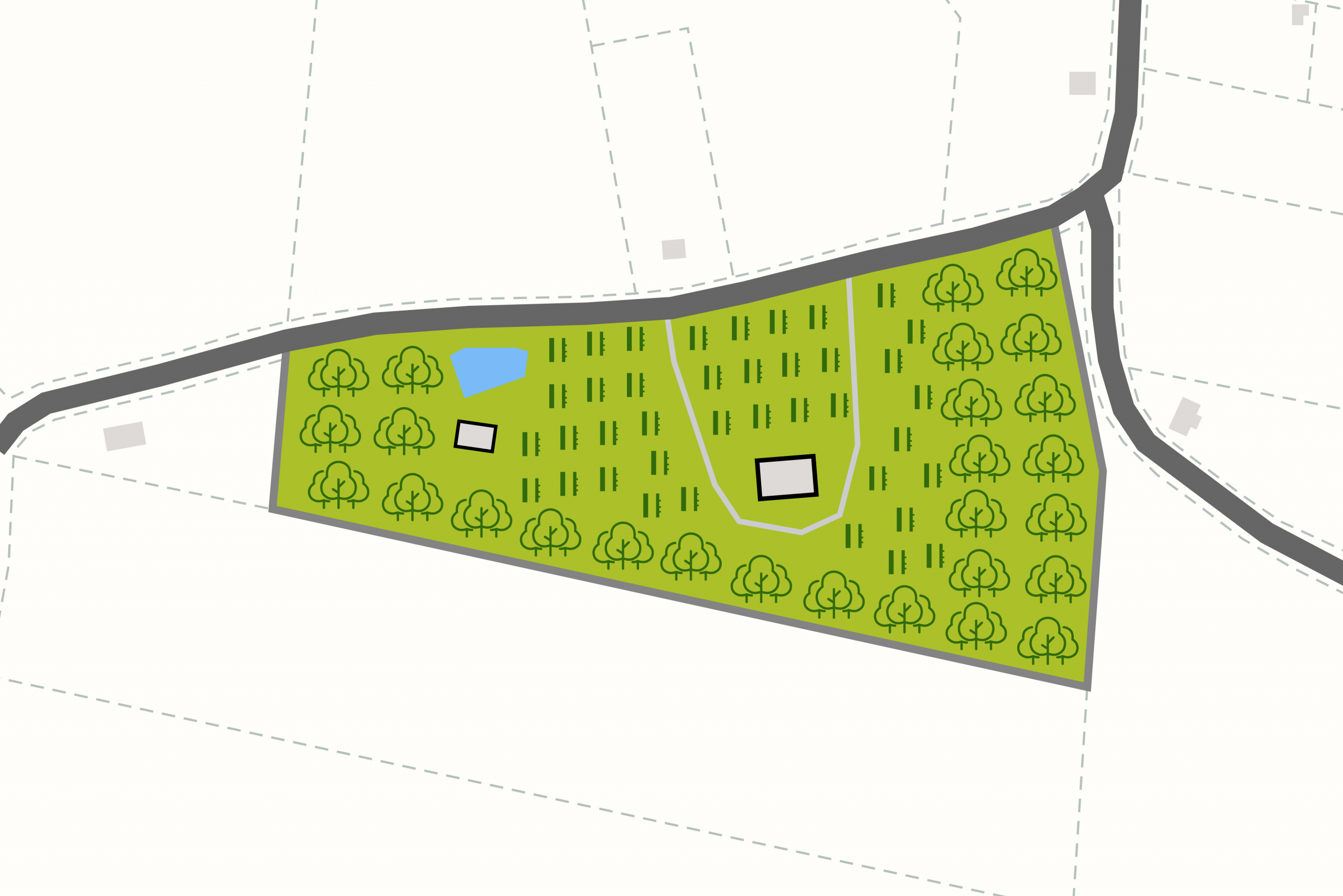 This project would begin with picking a path to establish the driveway. Seems appropriate to put in a horseshoe drive for a property that is located on Horseshoe road. Some grading would be done from this point all the way to the build site. The build site would also require some selective grading and not much clearing as there is a natural opening for the home. There is ample space here to build for a single family home with garage, studio space or accessory dwelling unit. Our preference would be to place an extra structure by the pond.
Nearby
Swan Lake is a hamlet in the town of Liberty in Sullivan County. The community is located at the eastern end of a lake called "Swan Lake". Swan Lake is located near the hamlets of White Lake, Kauneonga Lake, Smallwood, Bethel, Mongaup Valley and Briscoe. Read more about it in our Bethel Town Guide.
Land Prep Estimate : $15,000 - $25,000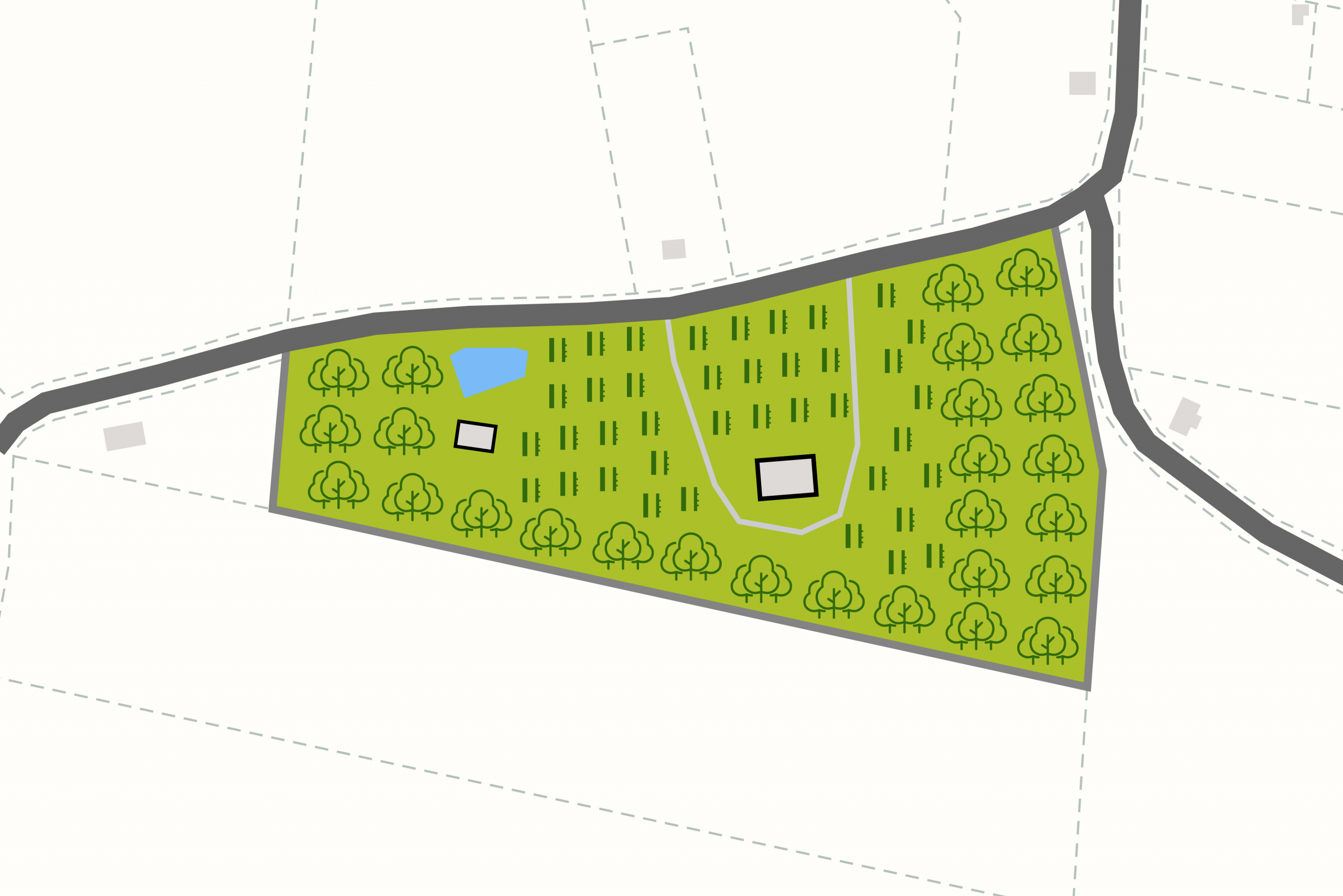 Property Details
Bethel Show Stopper
Project Difficulty —
Easy
We rate this project as easy since the land preparation is straight forward in our opinion.
Rural setting with mixture of forest, residential and agricultural land uses in the area.
Environment —
Forest, Meadow, Pond
Partially wooded property with deciduous and evergreen trees. Open meadow and small pond.
This project would require clearing for a driveway and the construction site. Electric and cable/internet can be accessed from the road. A well and septic system would need to be installed.
Land Use —
ADU Potential, Single Dwelling
Residential use. Primary residence or weekend getaway.