Sold/Off the Market-Streamfront in Lackawaxen
Sold/Off the Market-Streamfront in Lackawaxen
Overview
Setting
Hop, skip and a jump to civilization
Why This Lot is Awesome
This lot is awesome because it is bordered by a gently flowing stream, and located just a half mile from the Lackawaxen River, and only 2 miles from the Delaware River. This lot has an interesting feature in that it can be accessed by two different points – Riverview Drive at the bottom of the parcel, or Big Bend Court at the upper, flatter part of the property. Both options offer easy locations for a future build.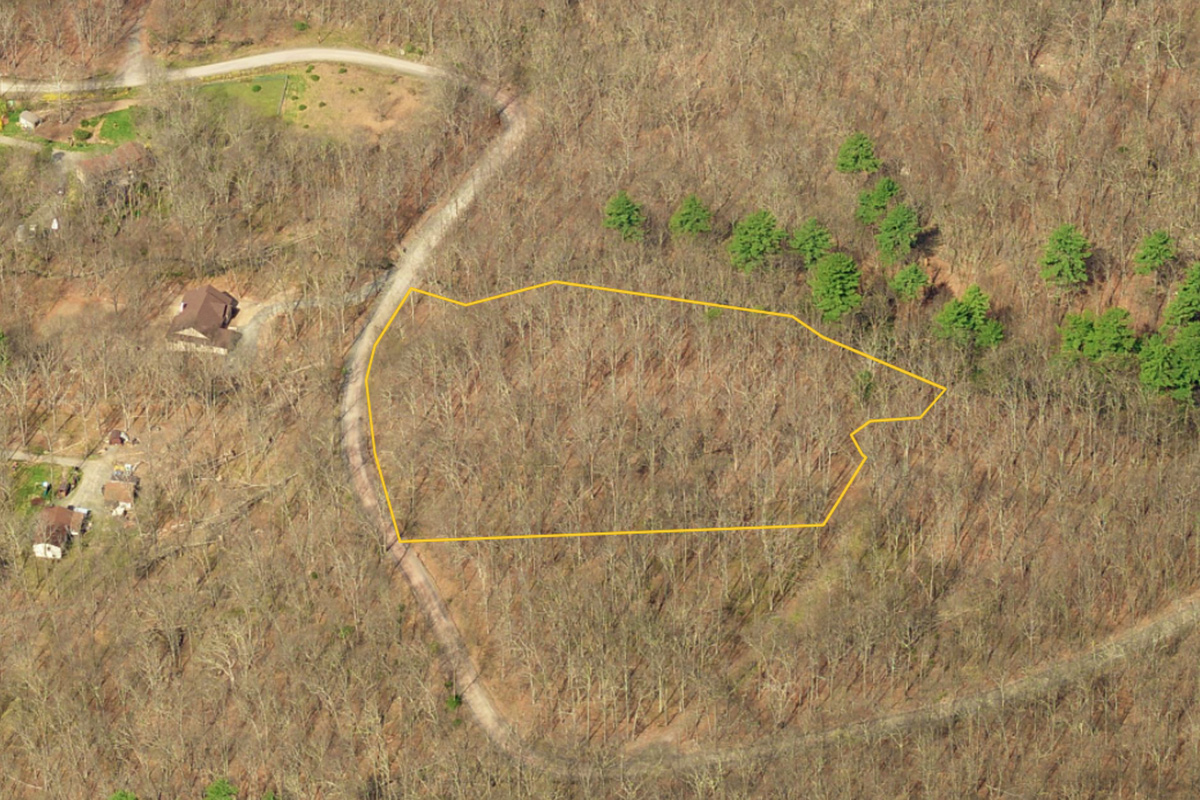 This is How We Would Build on This Lot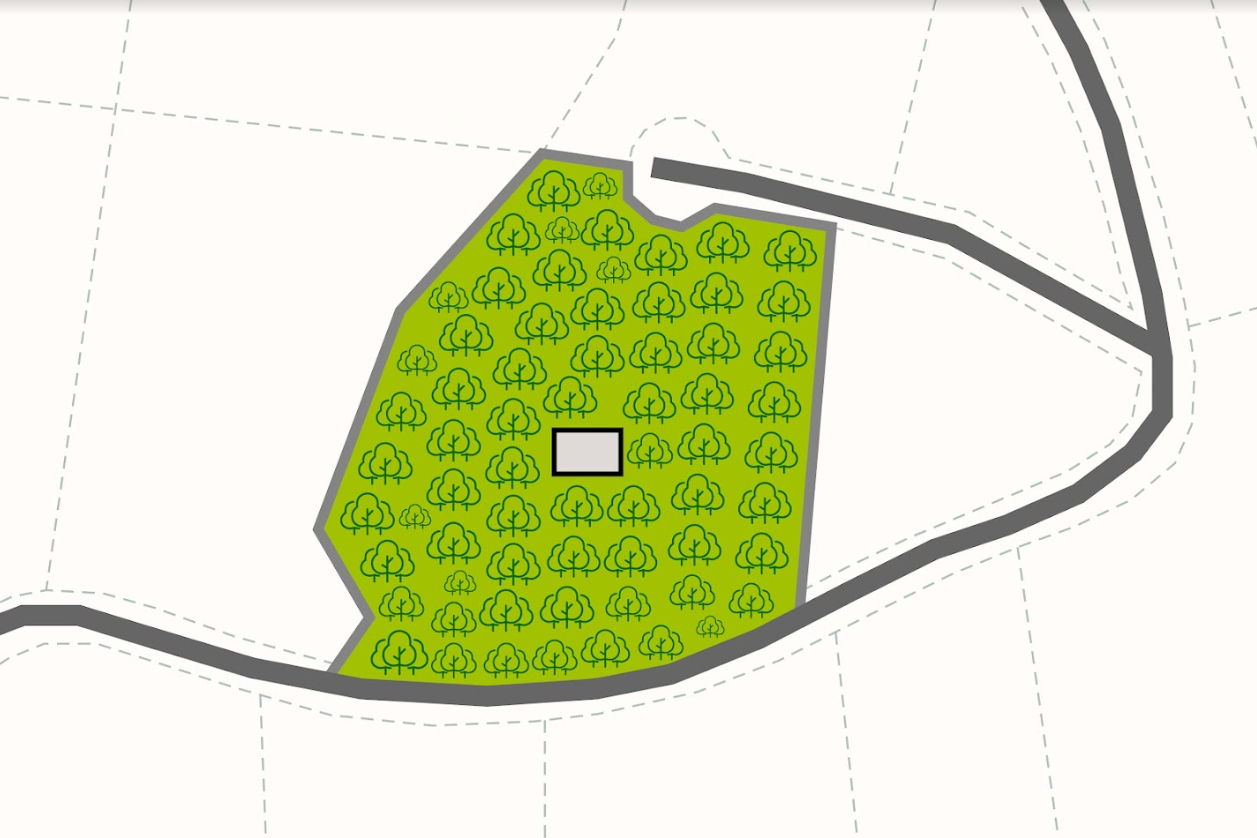 The varying terrain and elevations on this property allow for a few options regarding the site plan. We would want to enter from the upper portion of the lot at the higher elevation. This would allow the main dwelling to utilize the level portion of the land while overlooking the remaining portion of the acerage. We would propose a small structure on the lower portion like a studio or work space.
Nearby
Wayne County of Pennsylvania sits at the Northeast corner of the state, along the New York border. Spanning across 751 square miles, Wayne County is home to hiking trails, rivers perfect for fishing, and areas for bird watching, like the Van Scott Nature Reserve of the Delaware Highlands Conservancy. This county, whose seat is the town of Honesdale, has a population of 51,155.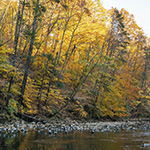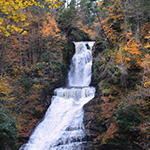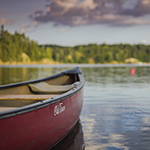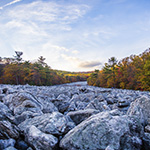 The Lackawaxen area is paradise for anyone who enjoys the outdoors and points of historical interest. Situated on the wild and scenic Delaware River, it's a prime destination for kayaking, tubing and rafting. The Roebling Bridge, built in 1848, stands as an engineering relic and is the oldest suspension bridge in the USA. The Zane Grey Museum is located at the junction of the Lackawaxen and Delaware rivers and was home to this famous author of Western novels. It is now maintained by the National Park Service and open for tours seasonally.
Land Prep Estimate : $50,000 - $75,000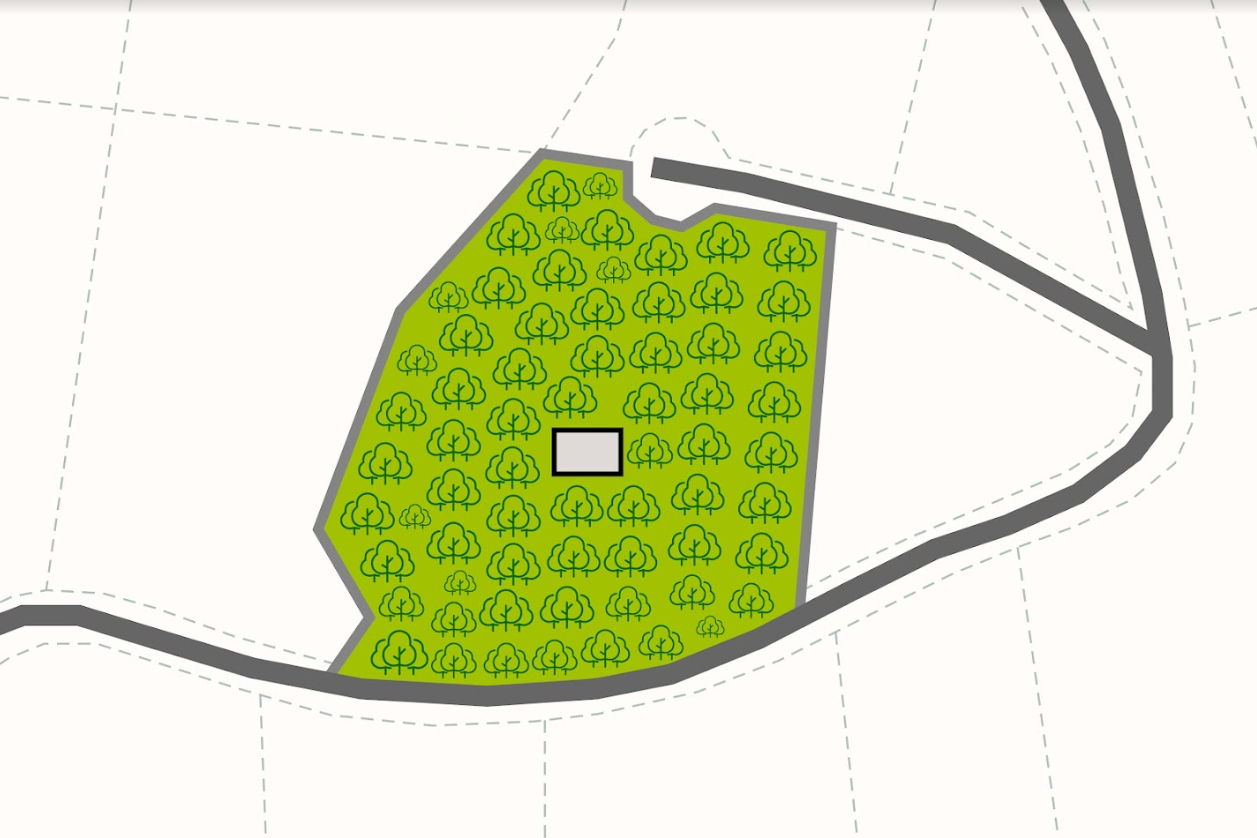 Property Details
Sold/Off the Market-Streamfront in Lackawaxen
Project Difficulty —
Medium
We rate this project as medium since there are changes in topography that we would want to incorporate into the overall site plan.
Setting —
Hop, skip and a jump to civilization
Rural setting with mixture of forest, residential and agricultural land uses in the area.
Environment —
Forest, Stream
All wooded property with all deciduous trees. Small stream borders property.
This project would require clearing for a driveway and the construction site. Electric and cable/internet can be accessed from the road. A well and septic system would need to be installed.
Land Use —
Single Dwelling
Residential use. Primary residence or weekend getaway.