Sold – Perfectly Private in Glen Spey
Land Prep Estimate
— $50,000
Sold – Perfectly Private in Glen Spey
Land Prep Estimate
— $50,000
Overview
Setting
Hop, skip and a jump to civilization
Why This Lot is Awesome
This lot is awesome because it offers endless privacy, as it is bordered by protected state land on two sides and and private property on the other. There is a preliminary roadway and trail system that leads you through a gradual elevation change, into the diverse forest, made up of 3 species of oaks, white pine, hemlock, birch and occasional maple and beech.This gorgeous land has a small stream that winds gently through the property and a spring that emerges and feeds into the stream. There are some stone fire pits in level areas that you could use for camping trips as you plan your getaway home.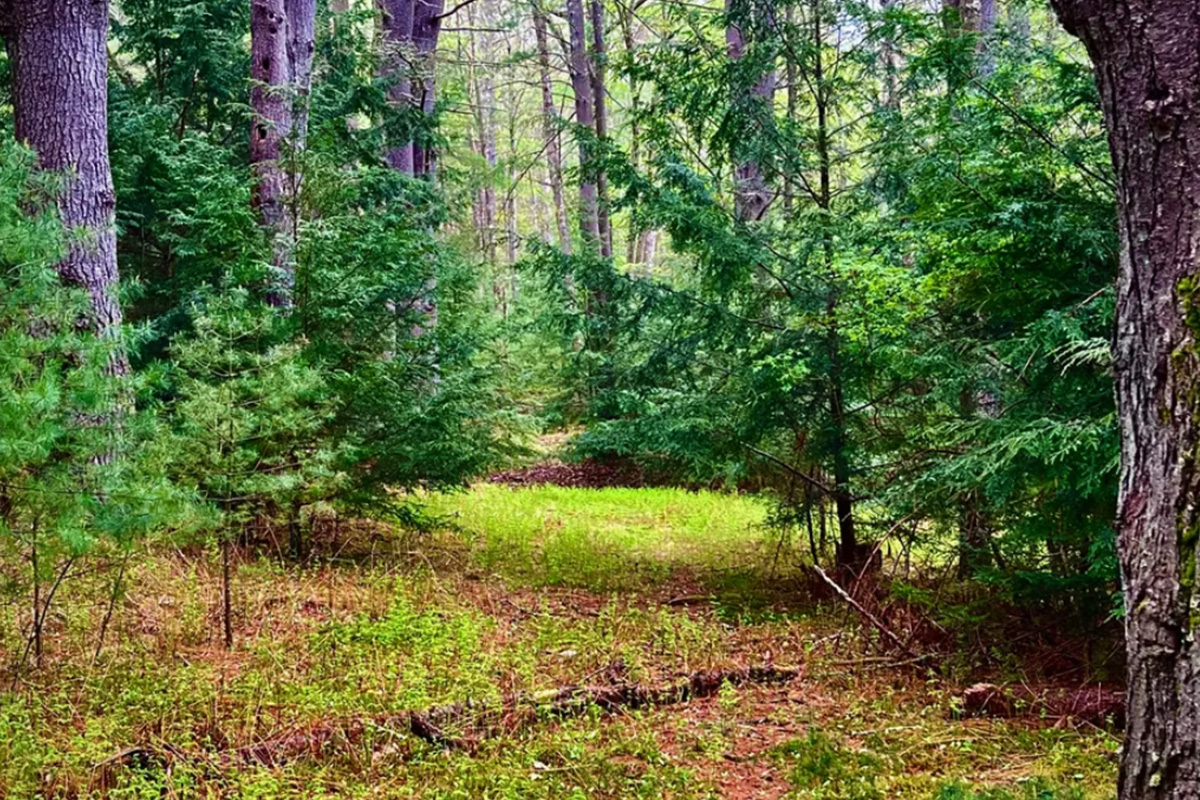 This is How We Would Build on This Lot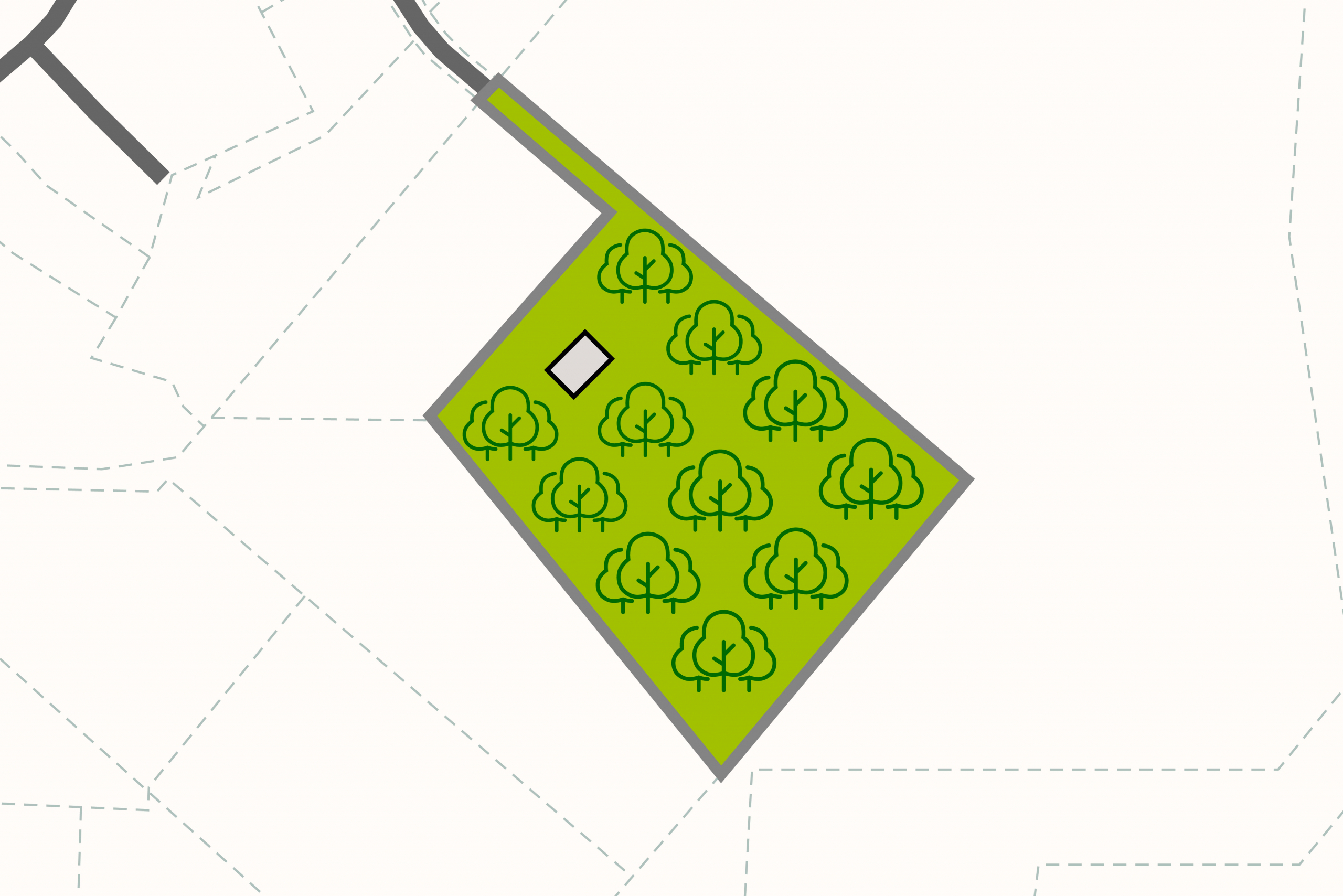 The project already has an existing driving path that could be further developed into a permanent driveway. The site plan would include a main dwelling nestled in the trees. There is ample space for additional structures including a barn, workshop, studio or ADU.
Nearby
North of Orange County sits Sullivan County, New York. This area, which directly borders Pennsylvania, is home to more than 78,000 people and spans just under 1,000 square miles. Sullivan County is known for its outdoor activities, like mountain climbing and hiking, and also for hosting the 1969 Woodstock music festival.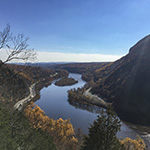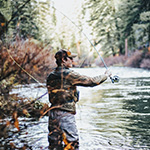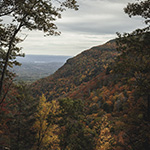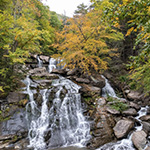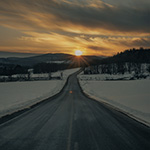 Glen Spey is a rural hamlet in the town of Lumberland in Sullivan County. The hamlet's name references the many spring-filled ravines, or glens, which characterize this region. Read more about the area and the nearby town of Port Jervis in our Town Guides.
Land Prep Estimate : $50,000 - $75,000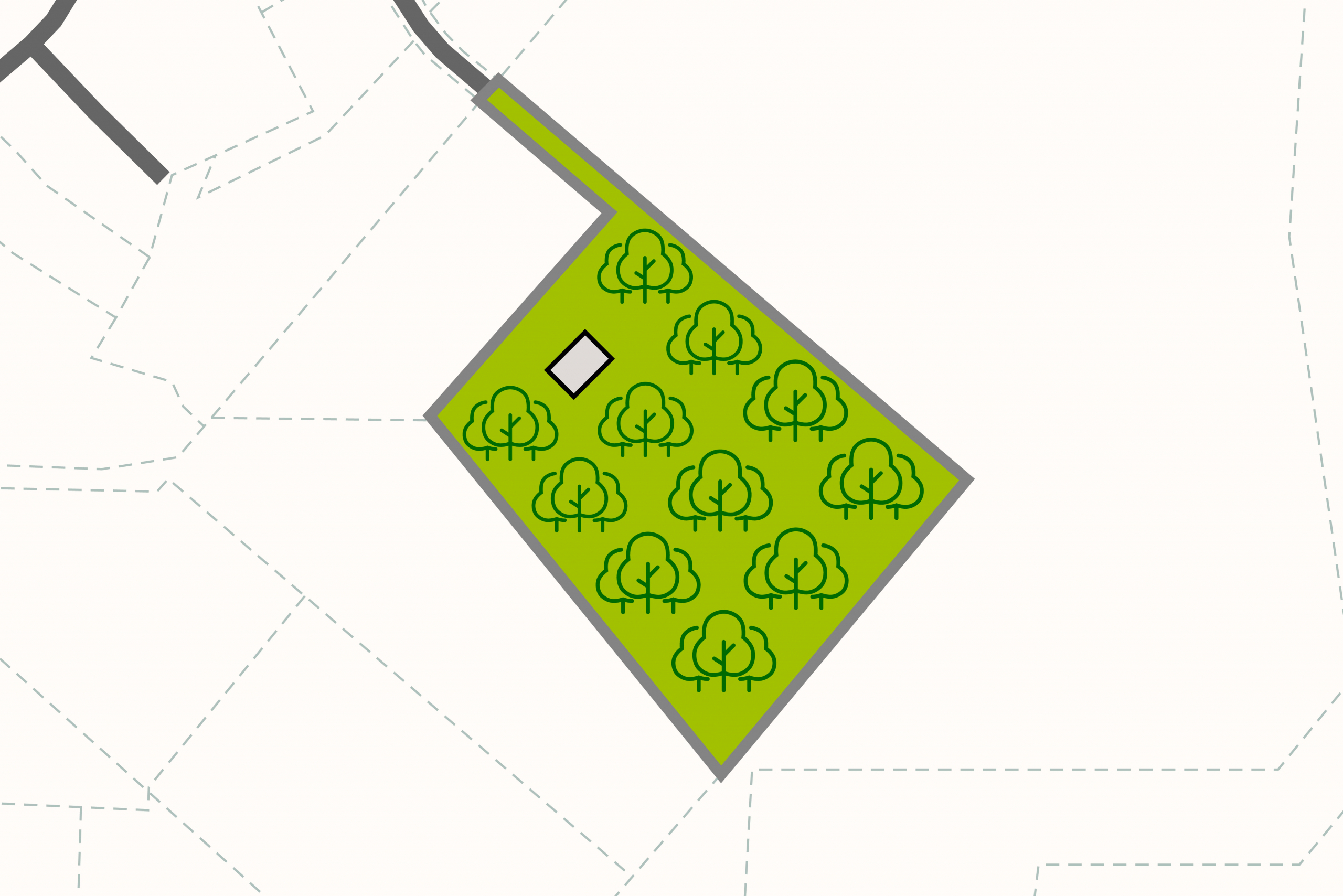 Property Details
Sold – Perfectly Private in Glen Spey
Project Difficulty —
Easy
We rate this project as easy since the topography is well suited for a project like this.
Setting —
Hop, skip and a jump to civilization
Rural setting with mixture of forest, residential and agricultural land uses in the area.
All wooded property with deciduous and evergreen trees.
This project would require clearing for a driveway and the construction site. Electric and cable/internet can be accessed from the road. A well and septic system would need to be installed.
Land Use —
Single Dwelling
Residential use. Primary residence or weekend getaway.