Perched atop Litchfield Hills
Land Prep Estimate
— $50,000
Perched atop Litchfield Hills
Land Prep Estimate
— $50,000
Overview
Setting
Hop, skip and a jump to civilization
Why This Lot is Awesome
This lot is awesome because its an already approved building lot with underground utilities in place, located within the beautiful Meadowcrest subdivision. Meadowbrook was created when 200 original acres of farmland was donated to the Goshen Land Trust, and the remaining acreage was formed into individual parcels. Each lot is bordered by the land trust's John Ross Trail, which is 3.7 miles in length and features some of the most scenic views of the picturesque town of Litchfield.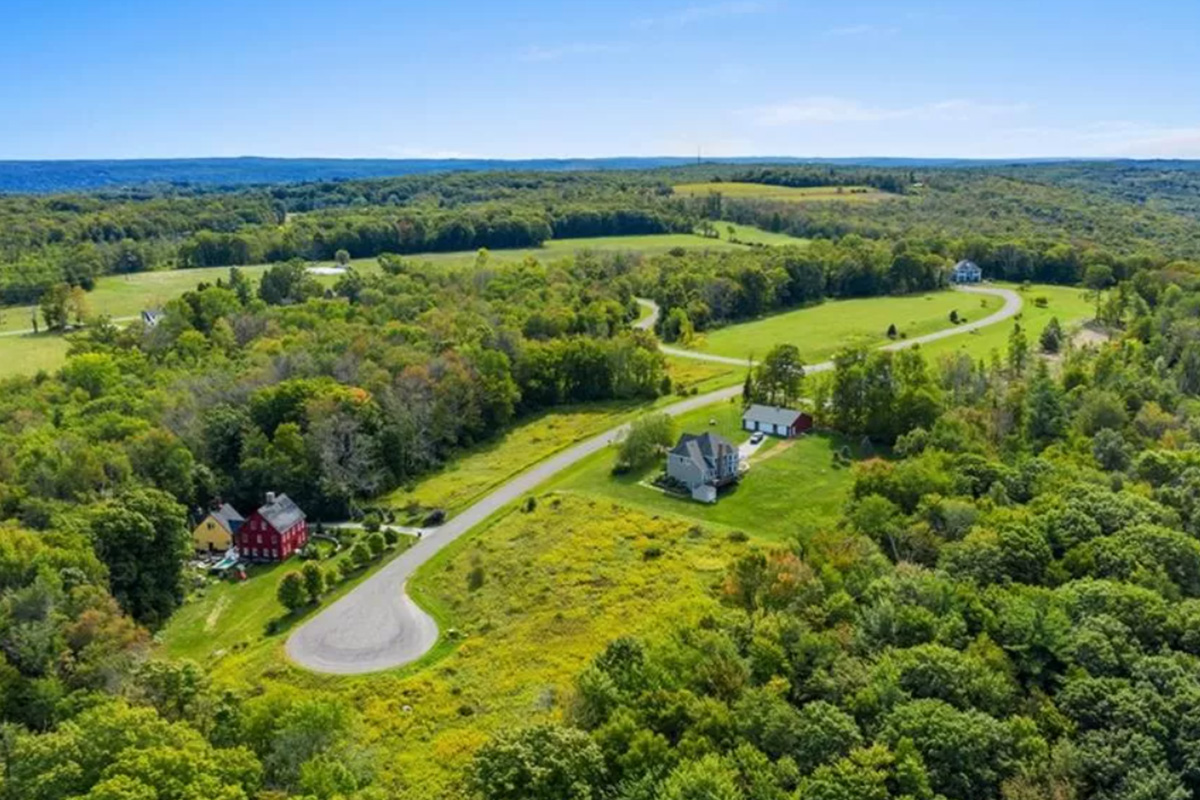 This is How We Would Build on This Lot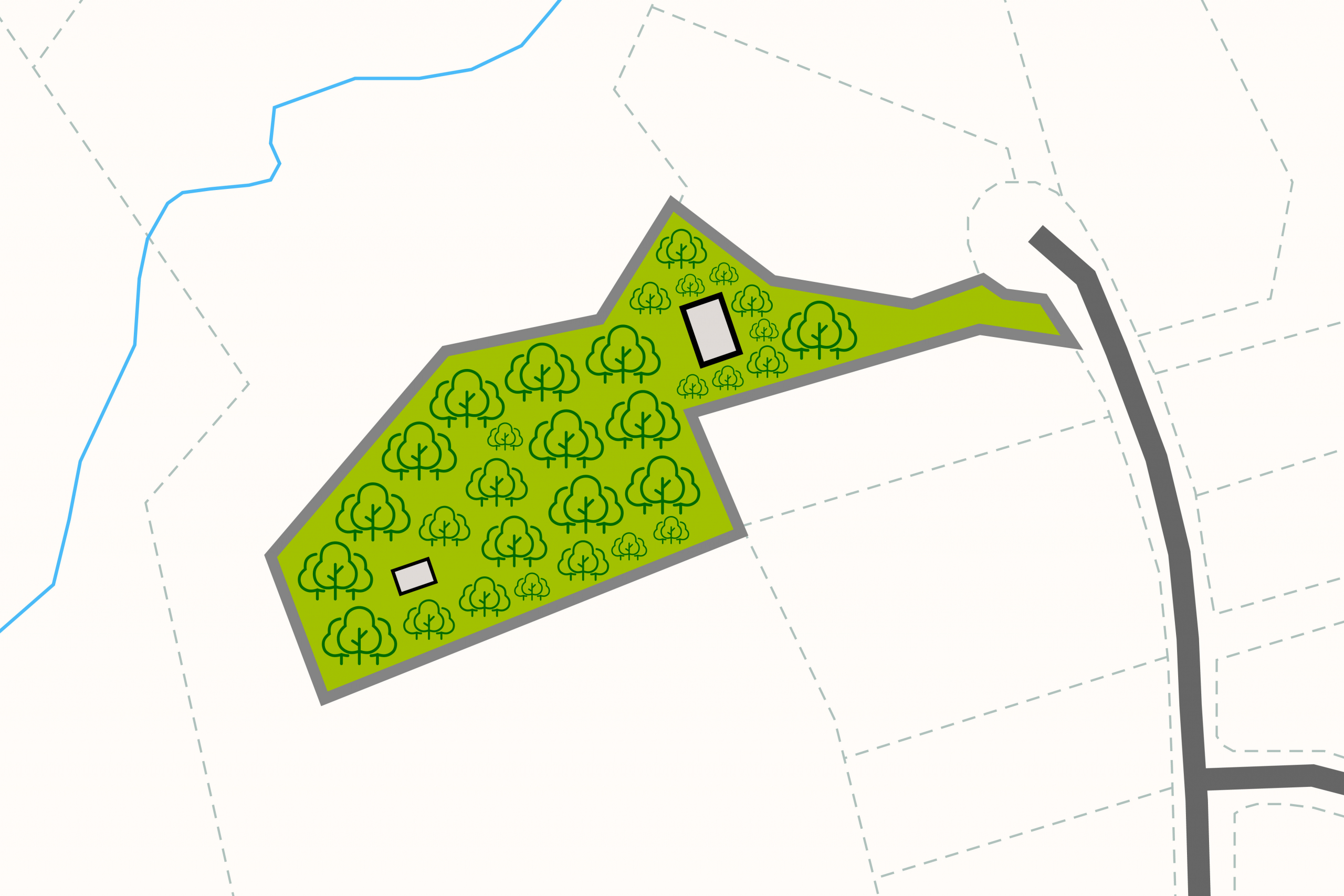 This project would begin with picking a path to establish the driveway. Clearing and grading would be done from this point all the way to the build site. The build site would also require some selective clearing. There is ample space here to build for a single family home with garage, studio space or accessory dwelling unit.
Nearby
West of Hartford sits Litchfield County of Connecticut. With a county seat of the same name, Litchfield County has a population of 8,192 and encompasses just 56.8 square miles of the state. With plenty of space for outdoor activities, Litchfield is home to Topsmead State Forest, Prospect Mountain Preserve, and Humaston Brook State Park Scenic Reserve.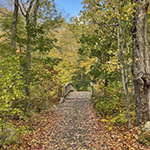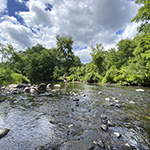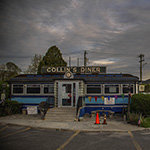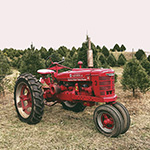 Goshen is in central Litchfield County and is bordered to the east by the city of Torrington. The town of Goshen has a total area of 45.2 square miles. A large portion of the Mohawk State Forest is located in the town. This quaint New England town is home to farms, churches, theaters, restaurants, farmers markets, chocolatiers, dairies, vineyards, orchards, B&Bs and much more.
Land Prep Estimate : $50,000 - $75,000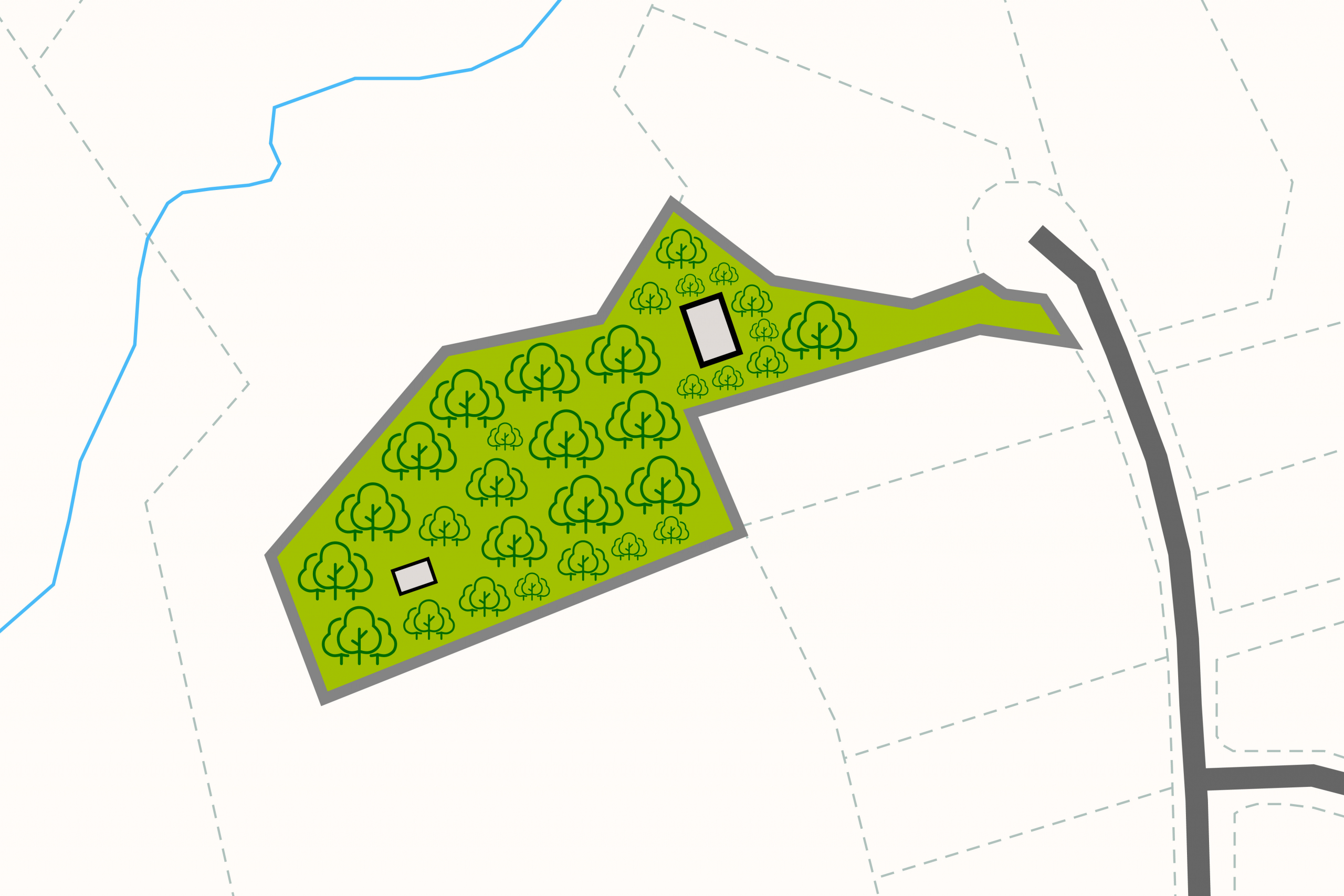 Property Details
Perched atop Litchfield Hills
Project Difficulty —
Medium
We rate this project as medium since we want to develop two locations as part of the site plan.
Setting —
Hop, skip and a jump to civilization
Rural residential setting with a mixture of forest, residential and agricultural land uses in the area.
Environment —
Forest, Meadow
All wooded property with all deciduous trees.
This project would require clearing for a driveway and the construction site. Electric has already been established. Cable/internet can be accessed from the road. A well and septic system would need to be installed.
Land Use —
Single Dwelling
Residential use. Primary residence or weekend getaway.