Sold/Off The Market- Pepacton Reservoir Retreat
Sold/Off The Market- Pepacton Reservoir Retreat
Overview
Land Use
Multiple structures possible
Why This Lot is Awesome
This lot is awesome because it is located just a half mile from the beautiful Pepacton Reservoir, with existing electric, well, driveway, and pre-cleared build site. There are wild apple trees scattered along the driveway, with mixed woods and rock outcroppings, as the grade increases towards the top of this beautiful property.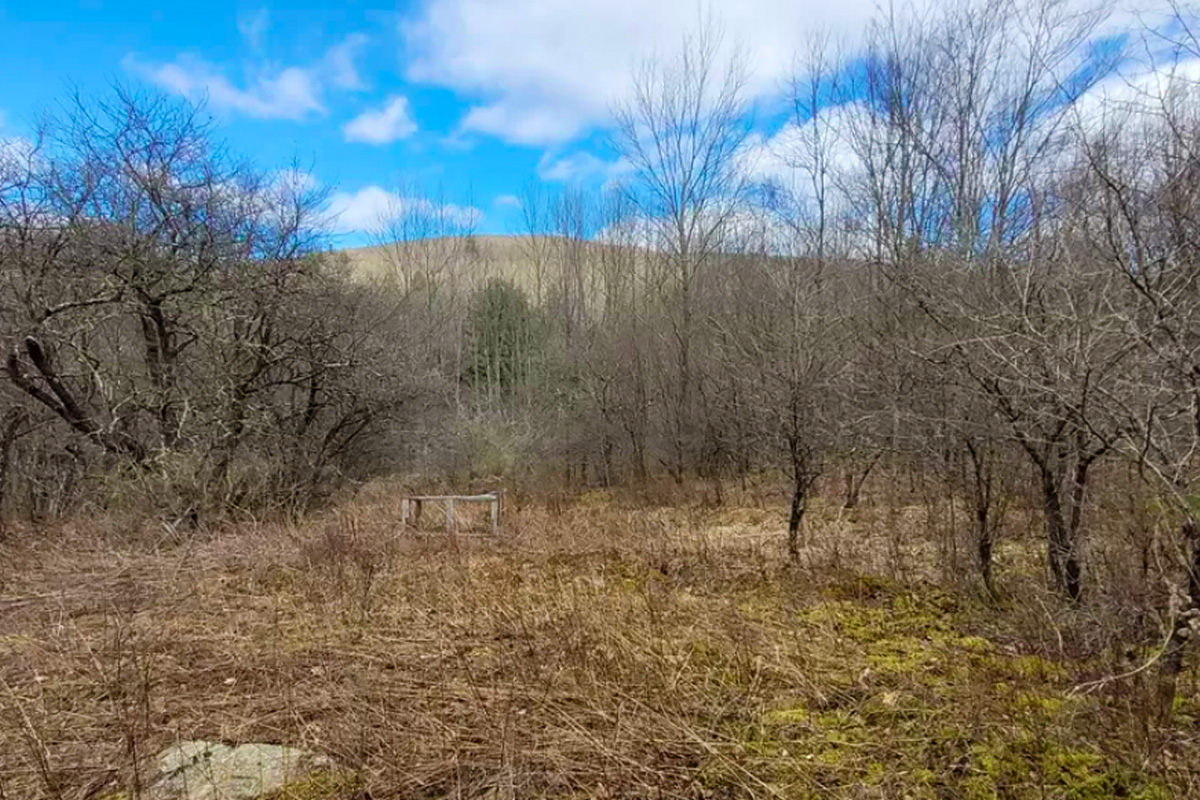 This is How We Would Build on This Lot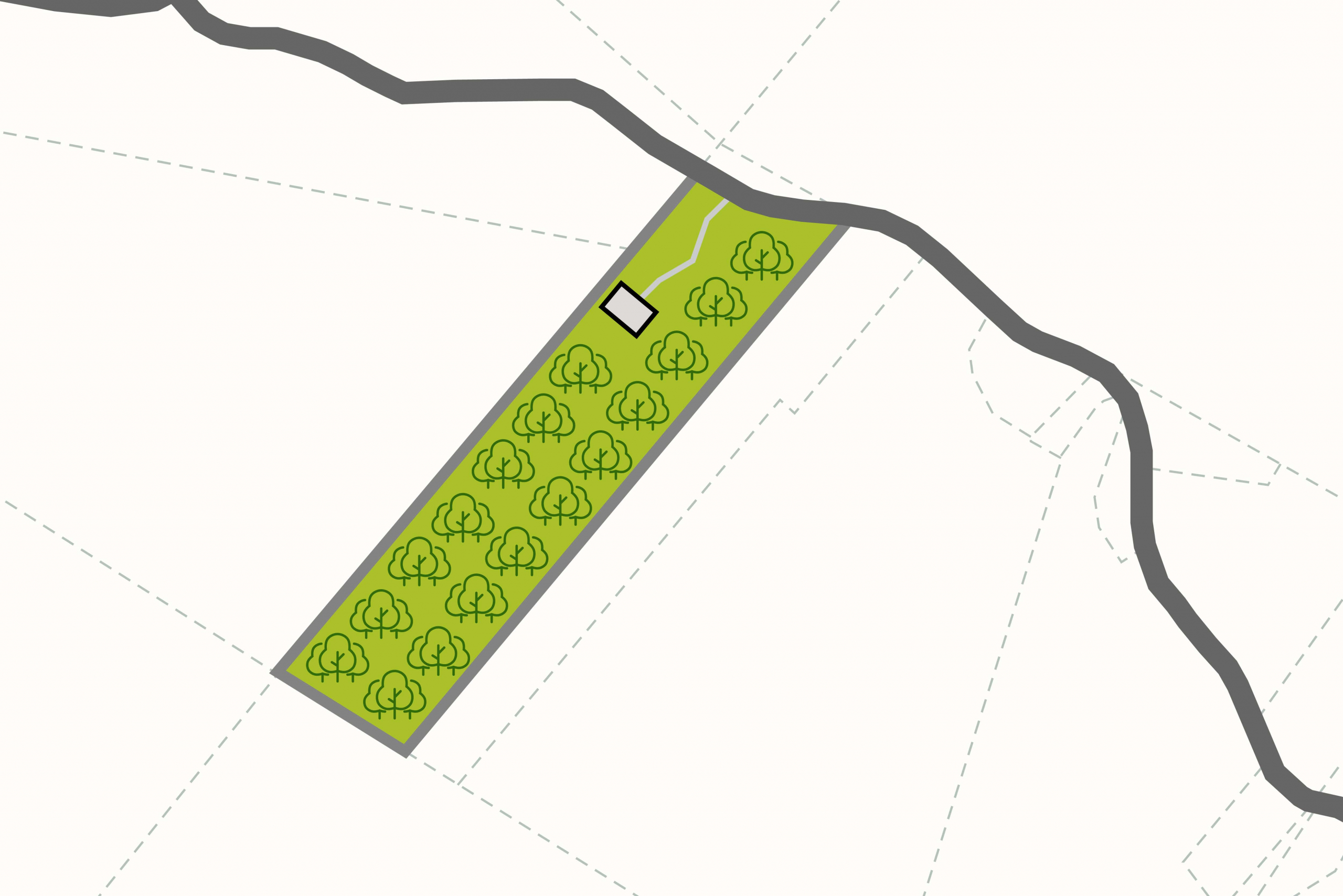 This property lends itself to a project that includes a main dwelling and a separate off grid dwelling. The main dwelling could be located near the front of the property with a traditional driveway access. The off grid adu could be accessible by foot or atv. There is ample space on this property to establish several structures to accommodate your needs.
Nearby
Sometimes referred to "Land in the Sky," Andes is a charming western Catskills town surrounded by beautiful nature, and full of great shops, galleries and restaurants. Read more about the area and the nearby town of Bovina and Margaretville in our Town Guides.
Land Prep Estimate : $30,000 - $45,000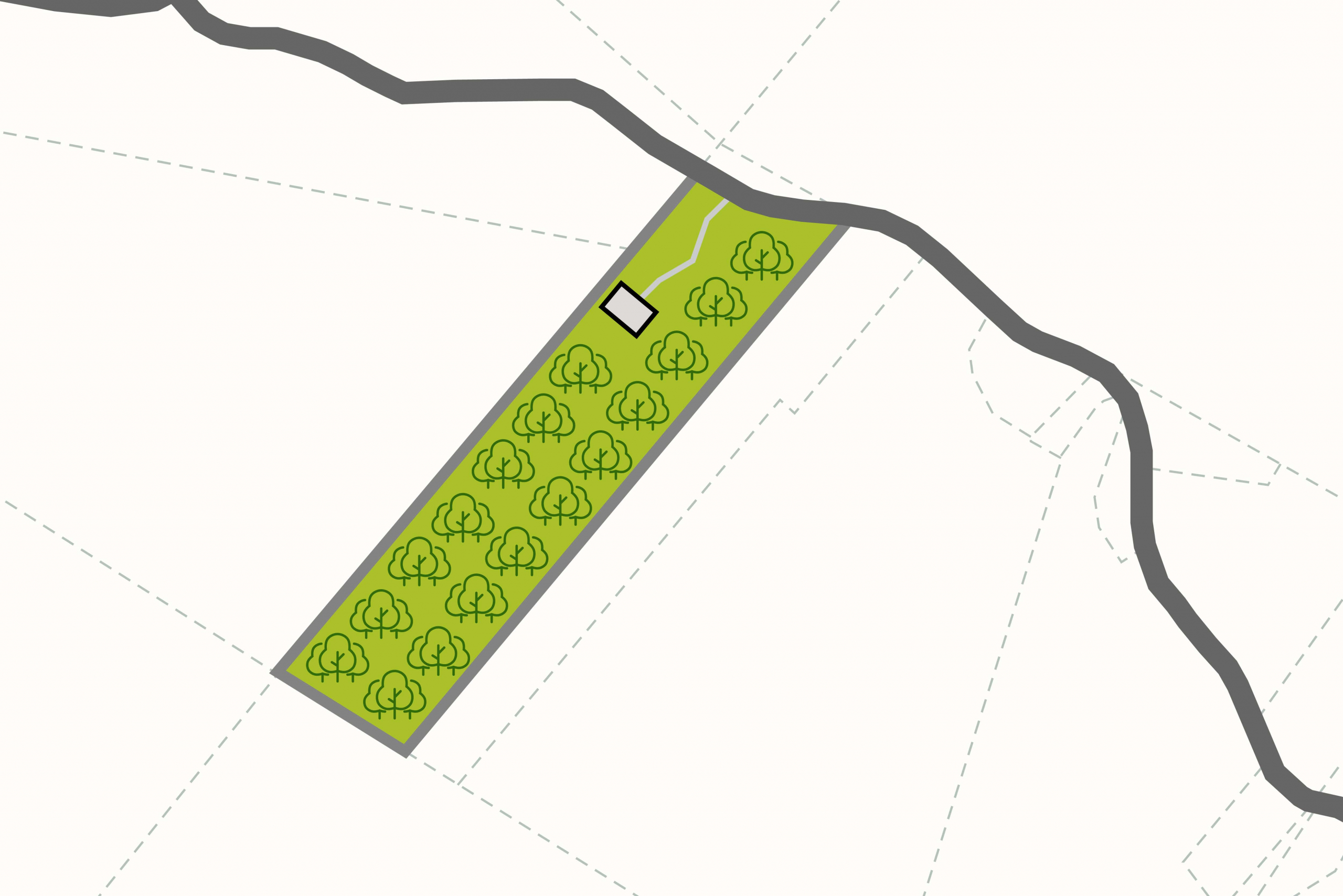 Property Details
Sold/Off The Market- Pepacton Reservoir Retreat
Project Difficulty —
Medium
We rate this project as medium since we want to build an off grid cabin deep at the rear of the property.
Setting —
Way Out in the Boondocks
Very rural setting with mixture of forest, residential and agricultural land uses in the area.
Environment —
Pond, Wooded
All wooded property with deciduous and evergreen trees. Small pond.
There is an existing gated driveway. Some cleared areas for potential build sites. Electric and well were previously installed but condition unknown. A septic system would need to be installed.
Land Use —
ADU Potential, Multiple structures possible
Residential or recreational use. Primary residence or weekend getaway.