Pending Sale – Nearly 20 Acres Just Minutes from Livingston Manor
Land Prep Estimate
— $65,000
Pending Sale – Nearly 20 Acres Just Minutes from Livingston Manor
Land Prep Estimate
— $65,000
Overview
Land Use
Multiple structures possible
Why This Lot is Awesome
This lot is awesome because it has the opportunity to create a programmed series of off-grid outbuildings throughout the forest in addition to a main home. We envision small follies among the trees, to include a meditation and yoga shala, greenhouse, private office and art studio. This personal compound would be perfectly located only minutes away from the charming and bustling downtown of Livingston Manor.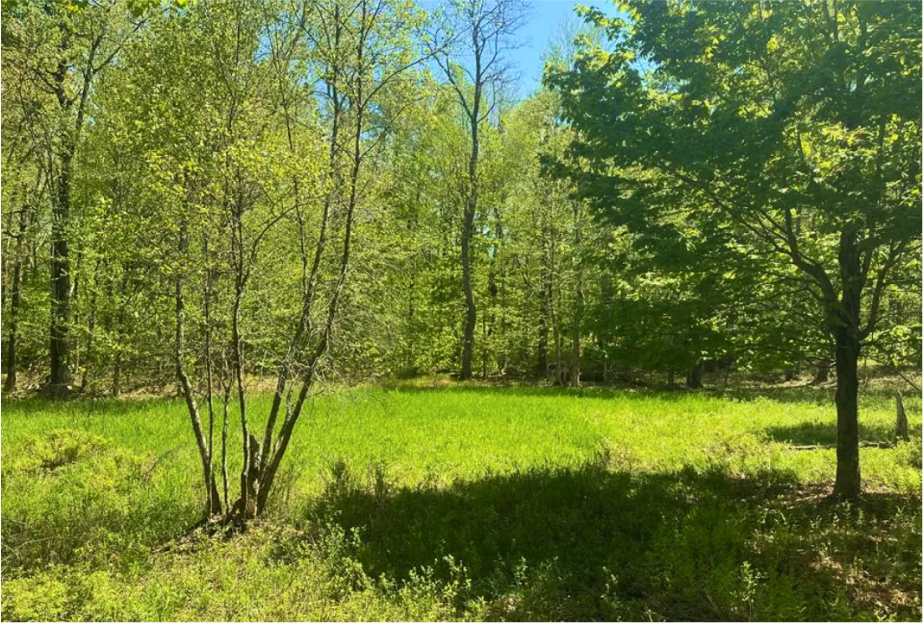 How We Would Develop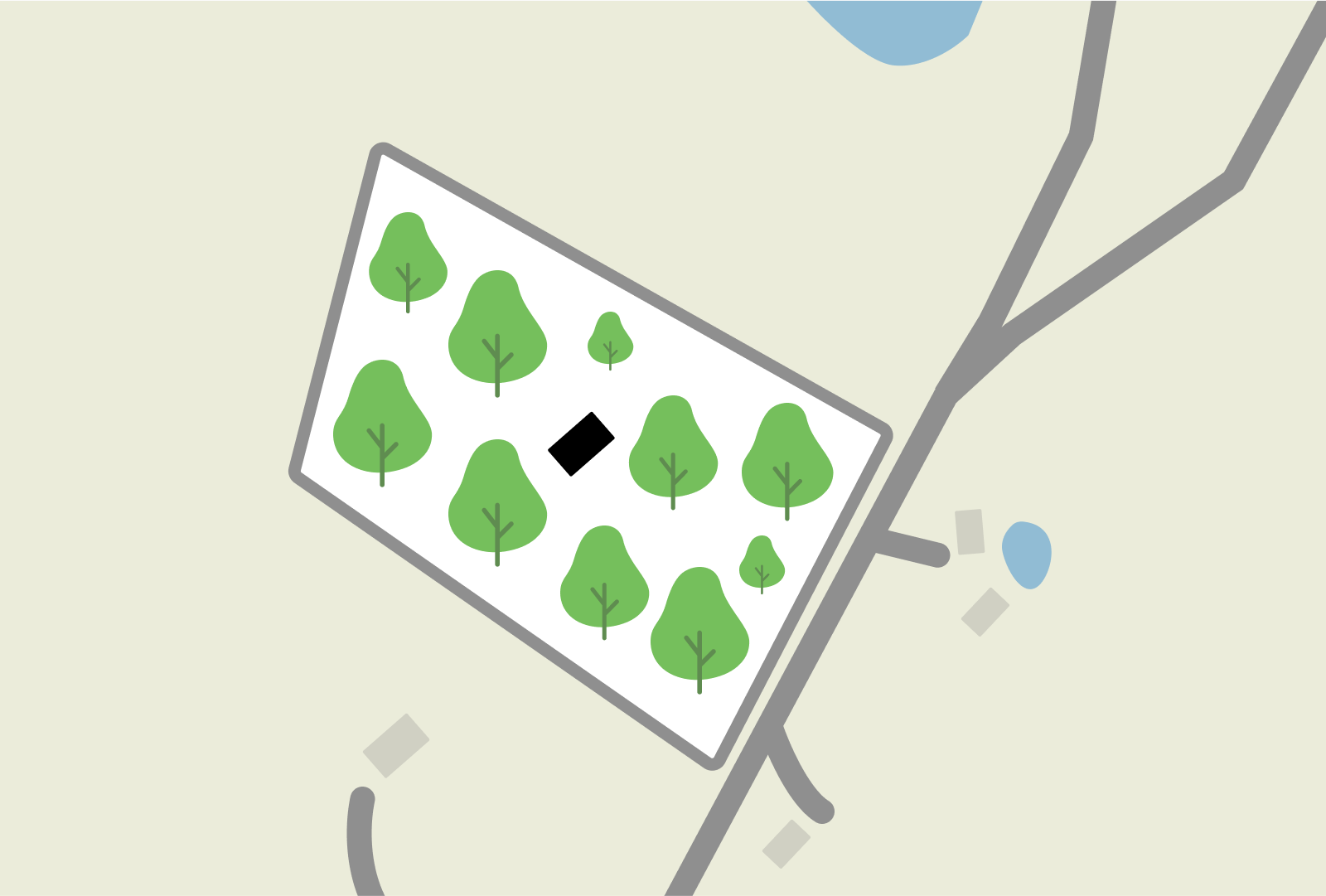 We would start by determining the location for the main home site, and creating a route for the driveway from White Roe Lake road. Our goal would be to establish a home site towards the center of the lot, while minimizing the amount of clearing of healthy trees. There would be a need to clear a decent amount of brush and possibly some dead trees as well along the way. We would choose a village standard design for this property, to take advantage of zoned conditioning and to create both public and private spaces within the home. This lot would also be perfect for building several outbuildings -- such as a wellness studio or yoga and meditation Shala, private office, and pottery studio. We would connect all of these little spaces throughout the forest with a natural boardwalk.
Land Prep Estimate : $50,000 - $75,000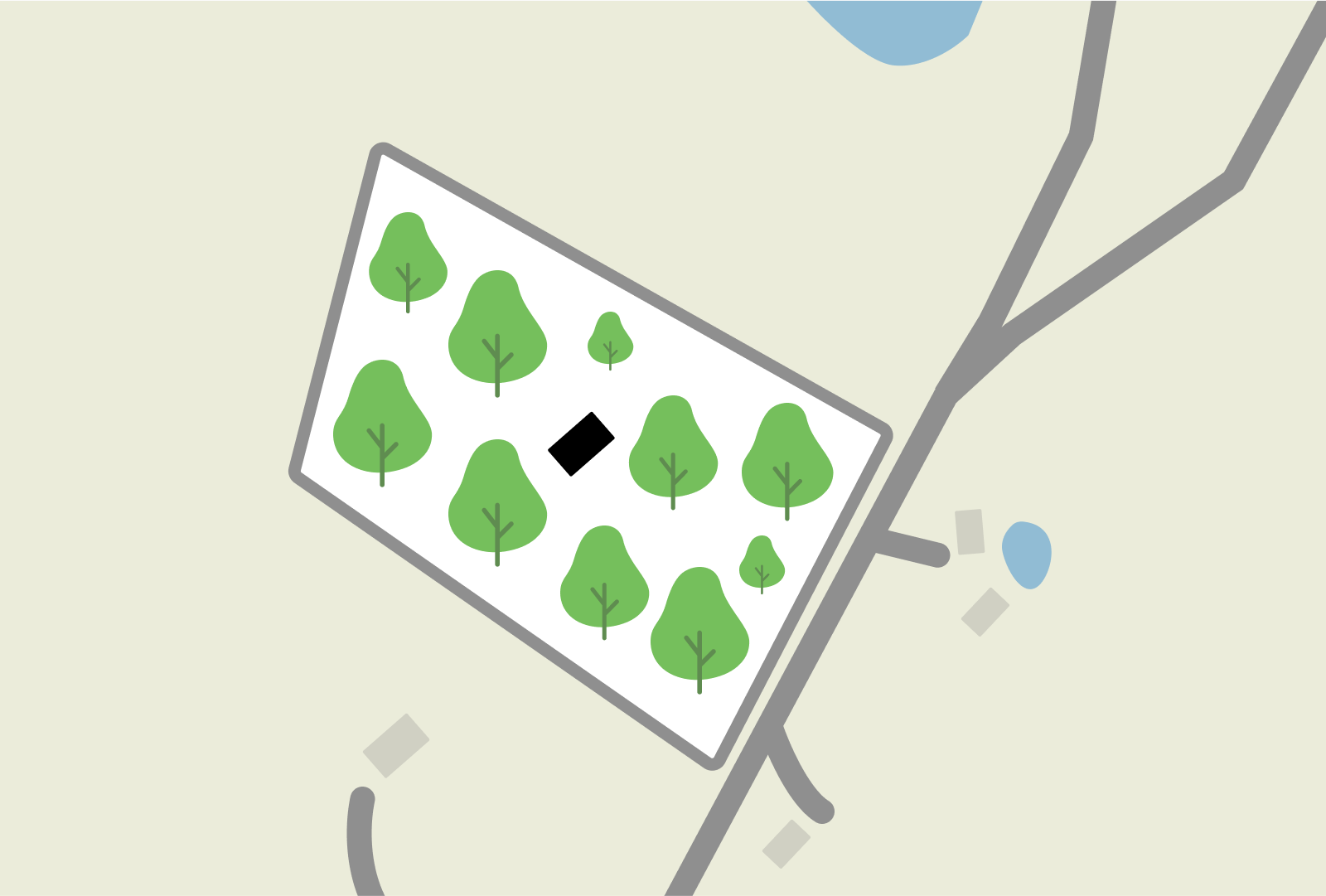 Property Details
Pending Sale – Nearly 20 Acres Just Minutes from Livingston Manor
Project Difficulty —
Medium
We rate this project as medium because the lot is quite large and depending upon how back you plan to develop the homesite, there will be a need for relatively extensive clearing and a long driveway.
5 Minutes to downtown Livingston Manor
Environment —
Forest, Wooded
Lightly wooded, Deciduous forest
This lot will require the installation of a septic system, well, electric and an established driveway
Land Use —
Multiple structures possible, Single Dwelling
Single family residential with outbuildings