Lakefront Magic in Yulan
Land Prep Estimate
— $30,000
Lakefront Magic in Yulan
Land Prep Estimate
— $30,000
Overview
Land Use
Multiple structures possible
Why This Lot is Awesome
This lot is awesome because it is lakefront on beautiful Montgomery Lake, a non-motorzed boat lake that is perfect for canoeing and kayaking. The lot is also very close to local amenities in Barryville, Eldred and Bethel, offering both seclusion and convenience.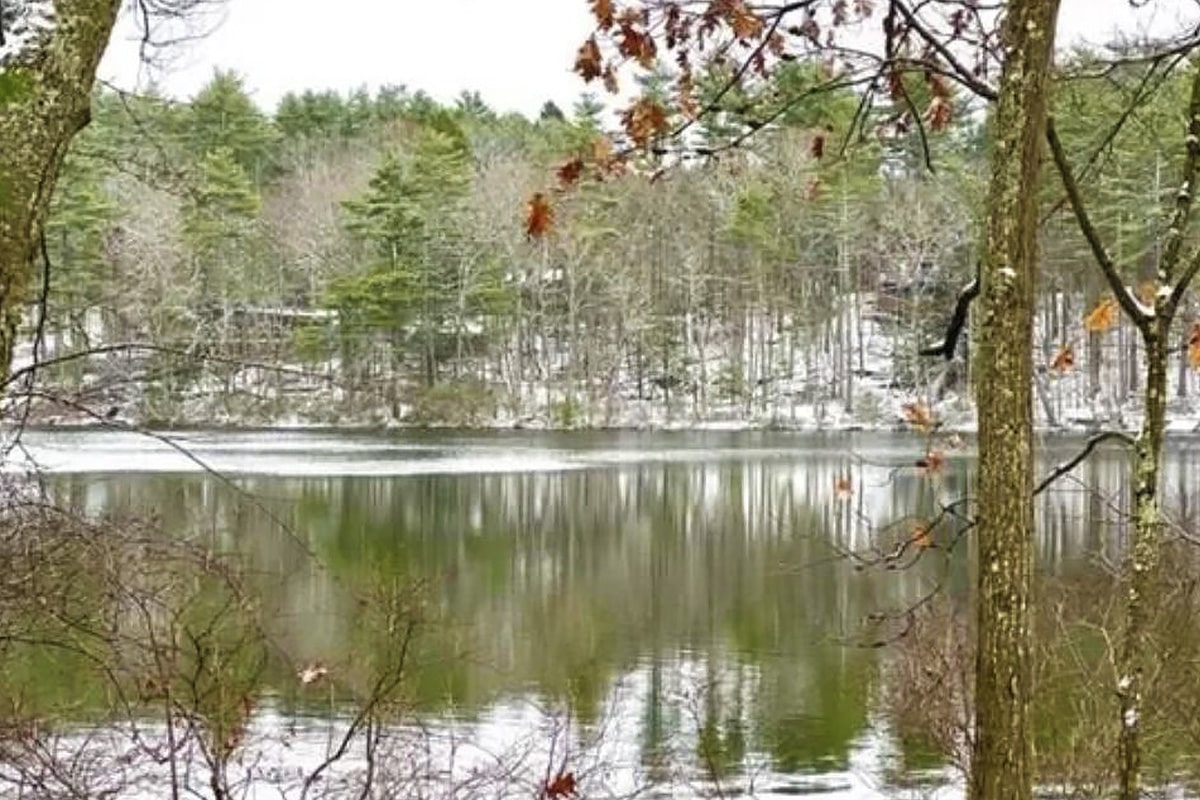 This is How We Would Build on This Lot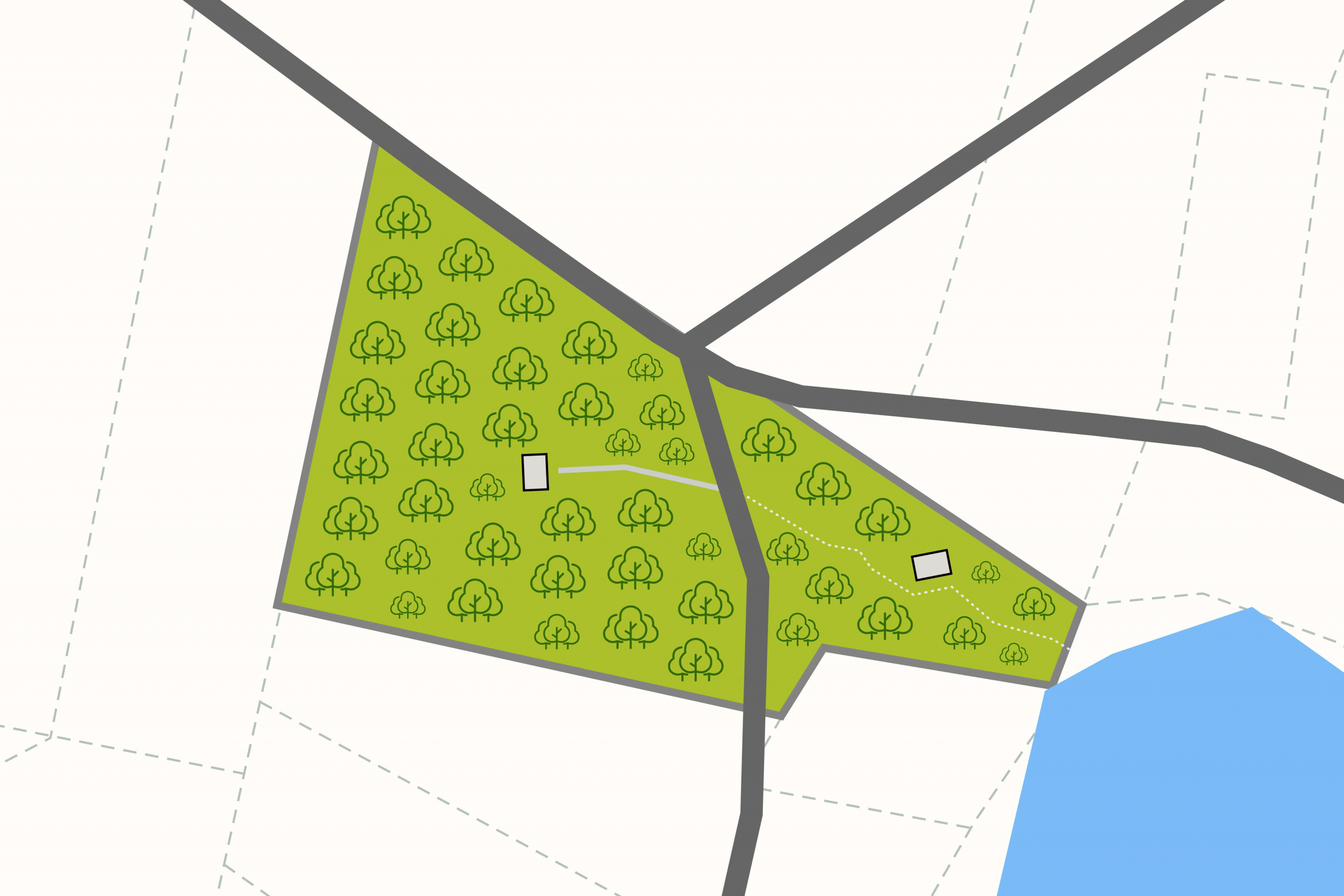 We would like to build on this lot in two locations. The first main dwelling would be placed on the larger section of the lot. The second accessory dwelling which could be used for day use or rustic overnights would be placed lake side. Each area would receive similar treatments of selective cutting and minimal grading. This is one of those projects where the least amount of land disturbance is critical to the overall success of the project.
Nearby
The town of Yulan is located in Sullivan County. This small section of the western Catskills is home to many natural water features, including Toasperns Pond, Montgomery Lake, Bodine lake, and Washington Lake. Read more about the area and the nearby town of Bethel in our town guides.
Land Prep Estimate : $30,000 - $45,000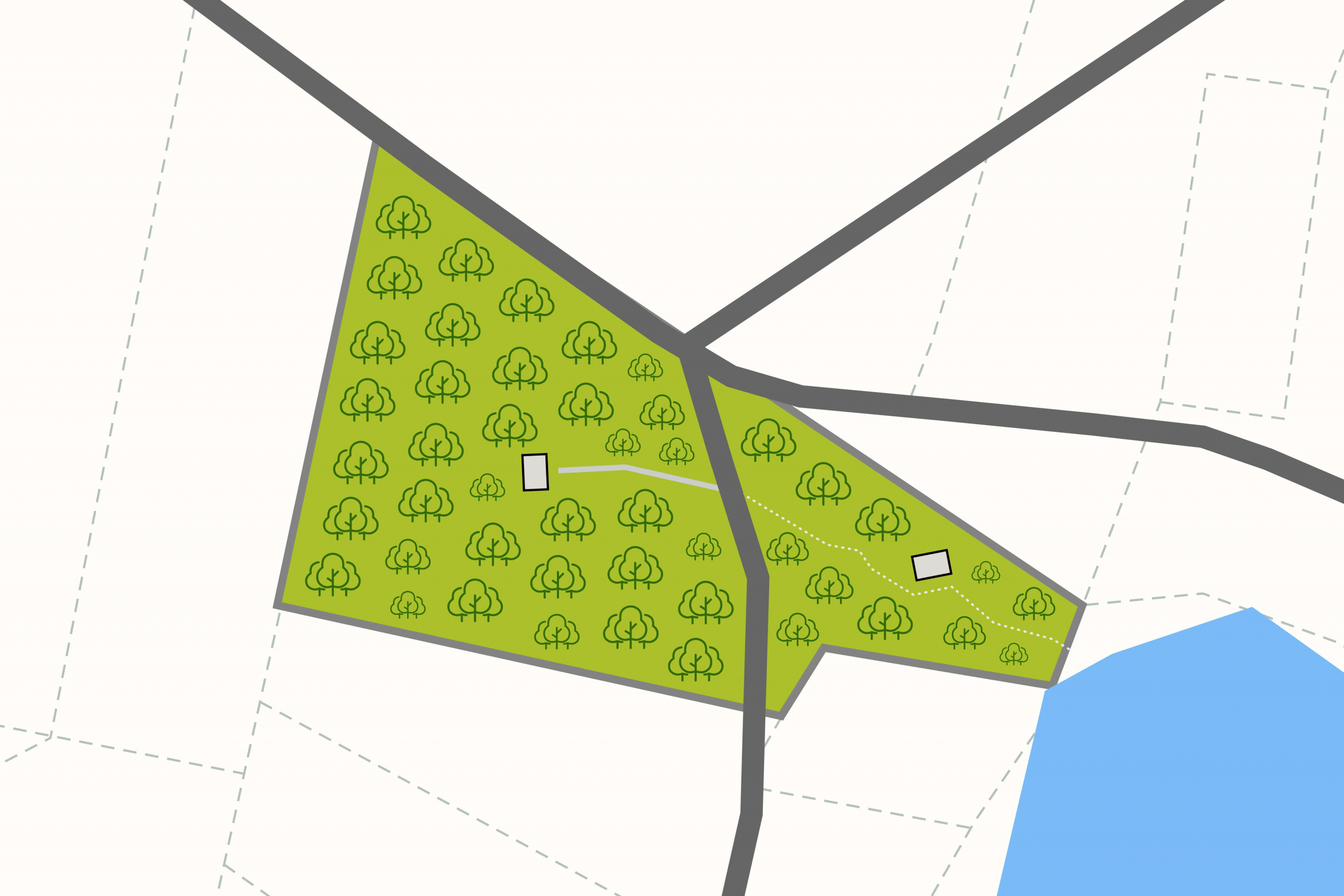 Property Details
Lakefront Magic in Yulan
Project Difficulty —
Easy
We rate this project as medium since there is opportunity to develop two structure locations on this parcel.
Rural setting with mixture of forest, residential and agricultural land uses in the area.
Environment —
Forest, Lakefront
All wooded lakefront property with deciduous and evergreen trees.
This project would require clearing for a driveway and the construction sites. Electric and cable/internet can be accessed from the road. A well and septic system would need to be installed.
Land Use —
Multiple structures possible
Residential or recreational use. Primary residence or weekend getaway.