Sold/Off The Market- Creek Frontage on Wolf's Den
Sold/Off The Market- Creek Frontage on Wolf's Den
Overview
Setting
Hop, skip and a jump to civilization
Why This Lot is Awesome
This lot is awesome because it's located directly on Kinderhook Creek, with private access for fly fishing, swimming or just listening to the soft babbling through the trees.
This is How We Would Build on This Lot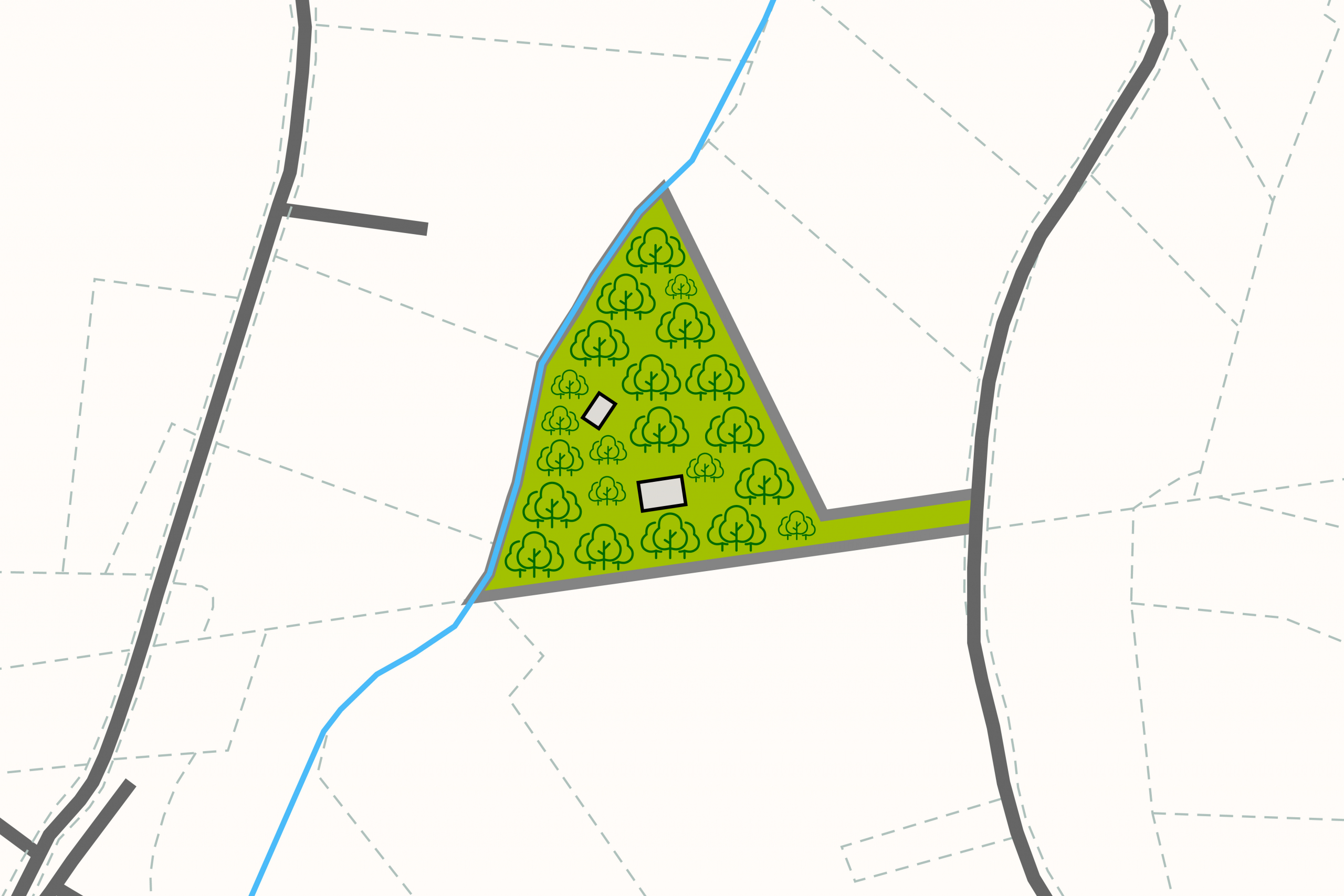 For this property that features a creek bordering on one full side we would propose a site plan that utilizes a main dwelling and an accessory dwelling. The main dwelling would be accessed by a long driveway that terminates just within the pine tree line. From here a trail system would take you back to the creek where we would place an ADU. This location could be your own personal retreat space for outdoor recreation, a work space for artist expression or studio for zen moments.
Nearby
Named after the Kiliaen van Rensselaer family, Rensselaer County of New York is on the easternmost coast of the state. This county, which is part of the Albany-Schenectady-Troy metropolis, spans 665 square feet and has a population of more than 161,000 people. While mostly flat, Rensselaer County's highest point is Berlin Mountain, the peak of which sits at 2,818 feet.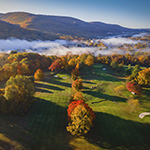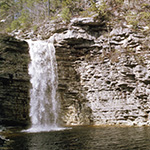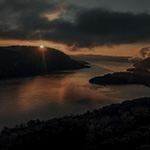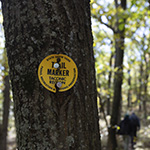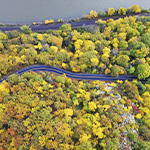 The town, which was originally Jericho Hallow in the Massachusetts Bay Colony, was renamed for Stephen Van Rensselaer. The town is located in the southeastern corner of the county, and has a sign proclaiming it to be the only Stephentown on Earth. The Stephentown lies just east of the Berkshires in Massachusetts. Read more about the area and nearby towns of Chatham, NY and Lee, MA in our Town Guides.
Land Prep Estimate : $50,000 - $75,000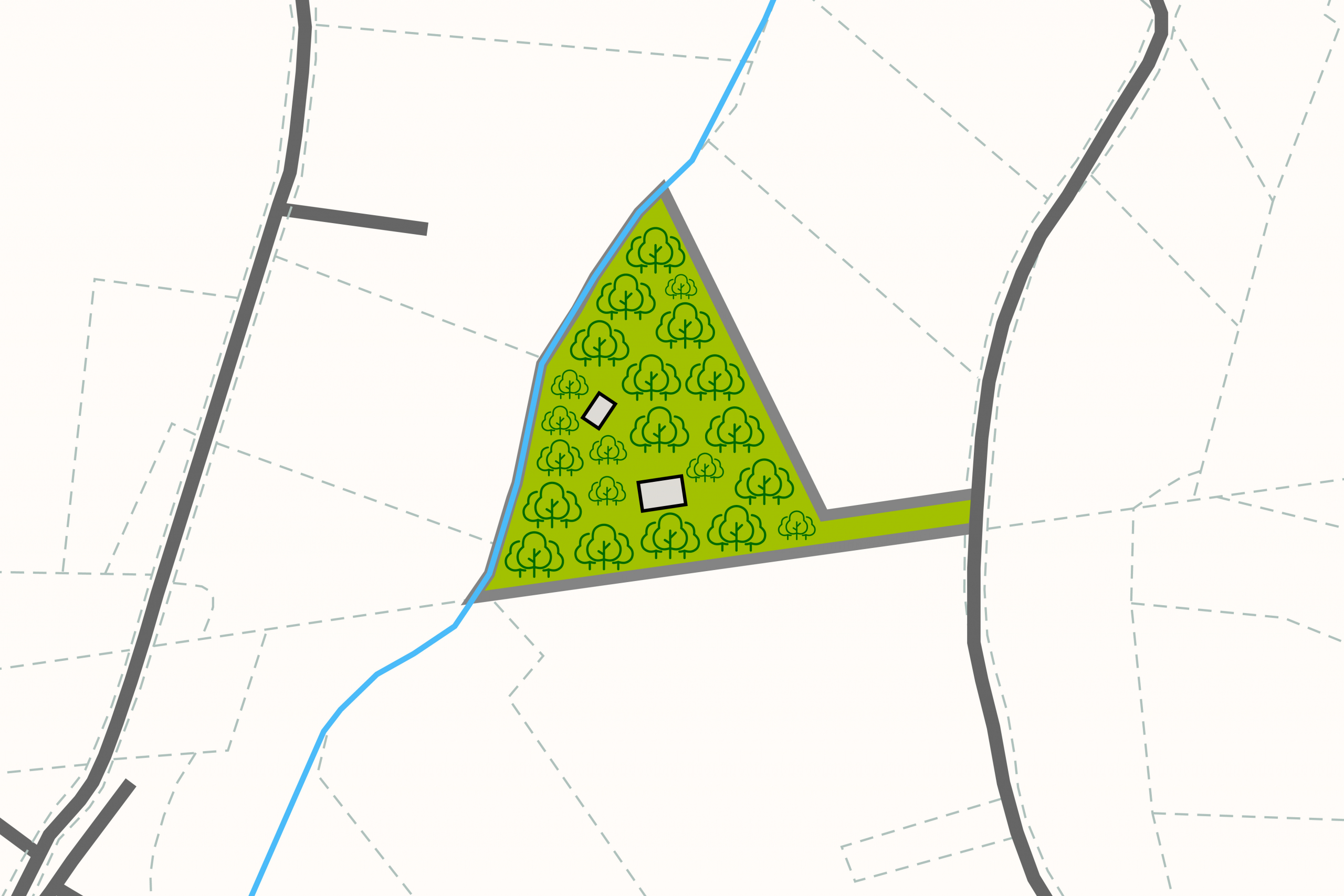 Property Details
Sold/Off The Market- Creek Frontage on Wolf's Den
Project Difficulty —
Medium
We rate this project as medium since we would want to incorporate structures near the running creek and at times developing near water could require additional planning.
Setting —
Hop, skip and a jump to civilization
Rural setting with mixture of forest, residential and agricultural land uses in the area.
Environment —
Forest, Stream
All wooded property with deciduous and evergreen trees. Fronts creek on one full side.
This project would require clearing for a driveway and the construction site. Electric and cable/internet can be accessed from the road. A well and septic system would need to be installed.
Land Use —
ADU Potential, Single Dwelling
Residential or recreational use. Primary residence or weekend getaway.