Close to Skiing in Cairo
Land Prep Estimate
— $30,000
Close to Skiing in Cairo
Land Prep Estimate
— $30,000
Overview
Land Use
Multiple structures possible
Why This Lot is Awesome
This lot is awesome because it has an onsite pond, trails and is already surveyed. It's a ski and snowboarder's paradise with great proximity to Windham Ski Mountain, Hunter Mountain, the Village of Catskill, and Shinglekill Creek.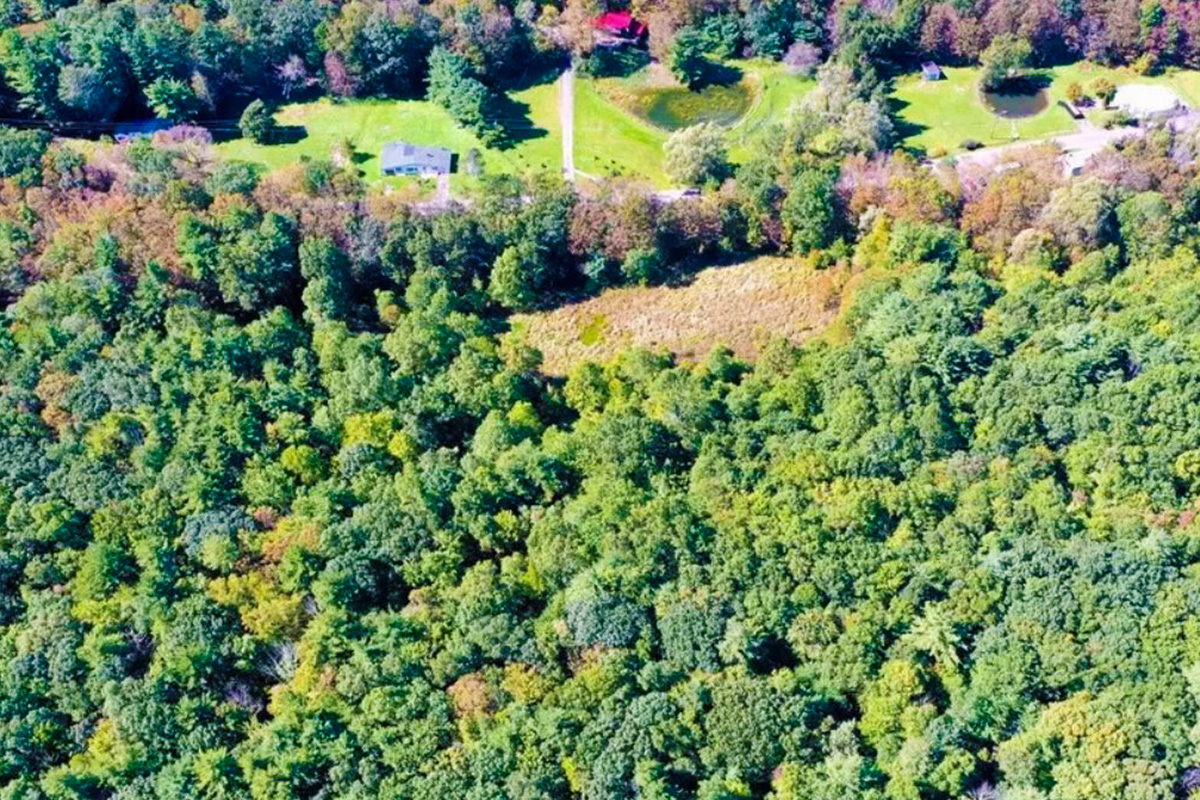 This is How We Would Build on This Lot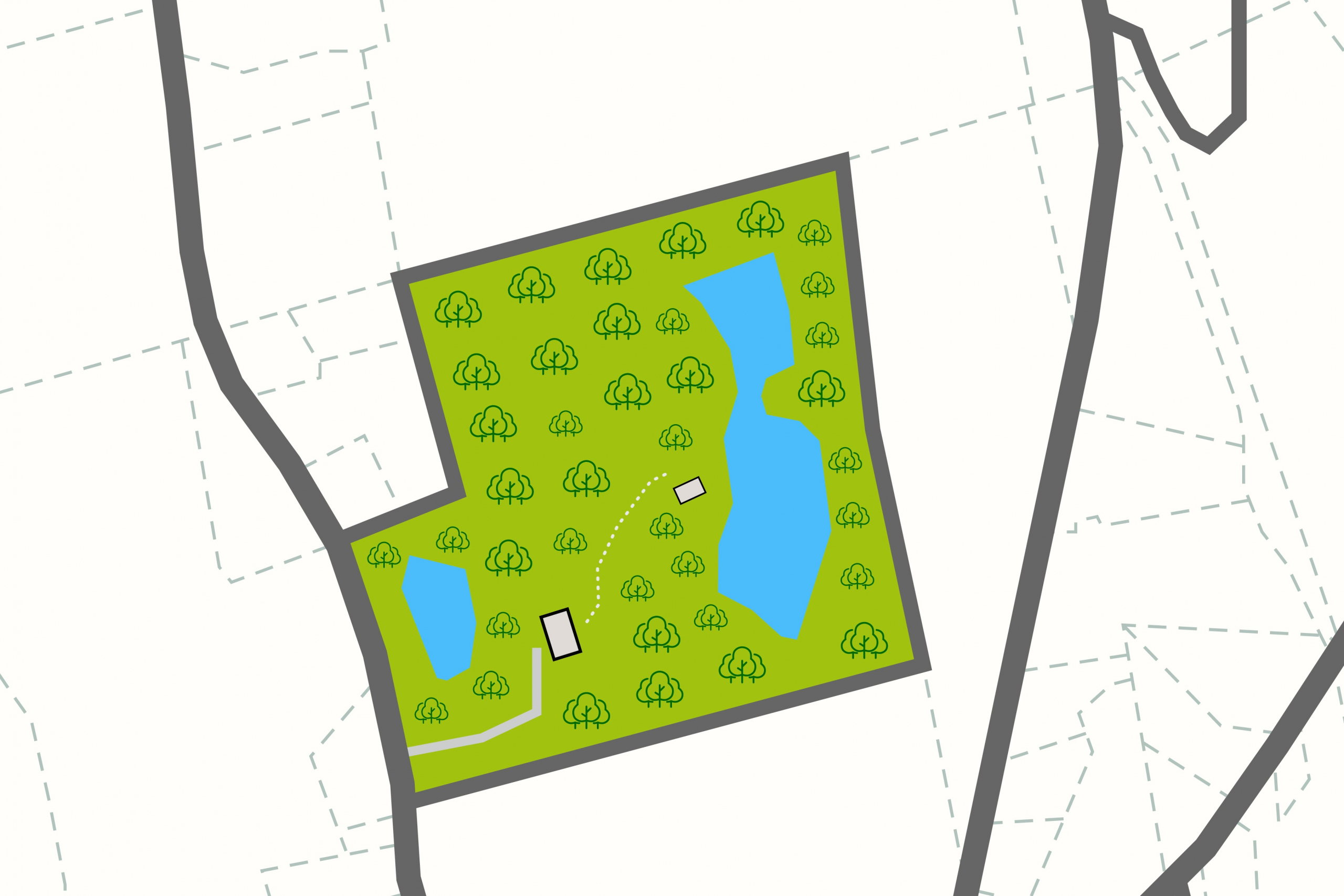 This project would begin by selecting two locations for construction, the first for the main dwelling and the second for an accessory dwelling. There is an existing body of water towards the center of the property and this would be ideal spot for an off grid cabin for your own private retreats or for guests to enjoy a rustic experience. The main home would be situated closer to the road and would require some land preparation for a driveway and the construction site. There may be opportunity to develop the existing cleared area as a second of body of water or leave as is undisturbed. Both dwelling locations would be connected via a trail system. With this amount of acreage there is ample space to explore and grow.
Nearby
The rural community of Cairo is located at the crossroads of the Catskills, just 10 miles west of the Hudson River. This area offers breath-taking mountain views and gorgeous landscapes, along with nearby shopping and dining conveniences. Read more about the area and the nearby town of Woodstock in our Town Guides.
Outdoor Activities
The Old Catskill Game Farm
Abandoned Zoo
Visit Site
Land Prep Estimate : $30,000 - $45,000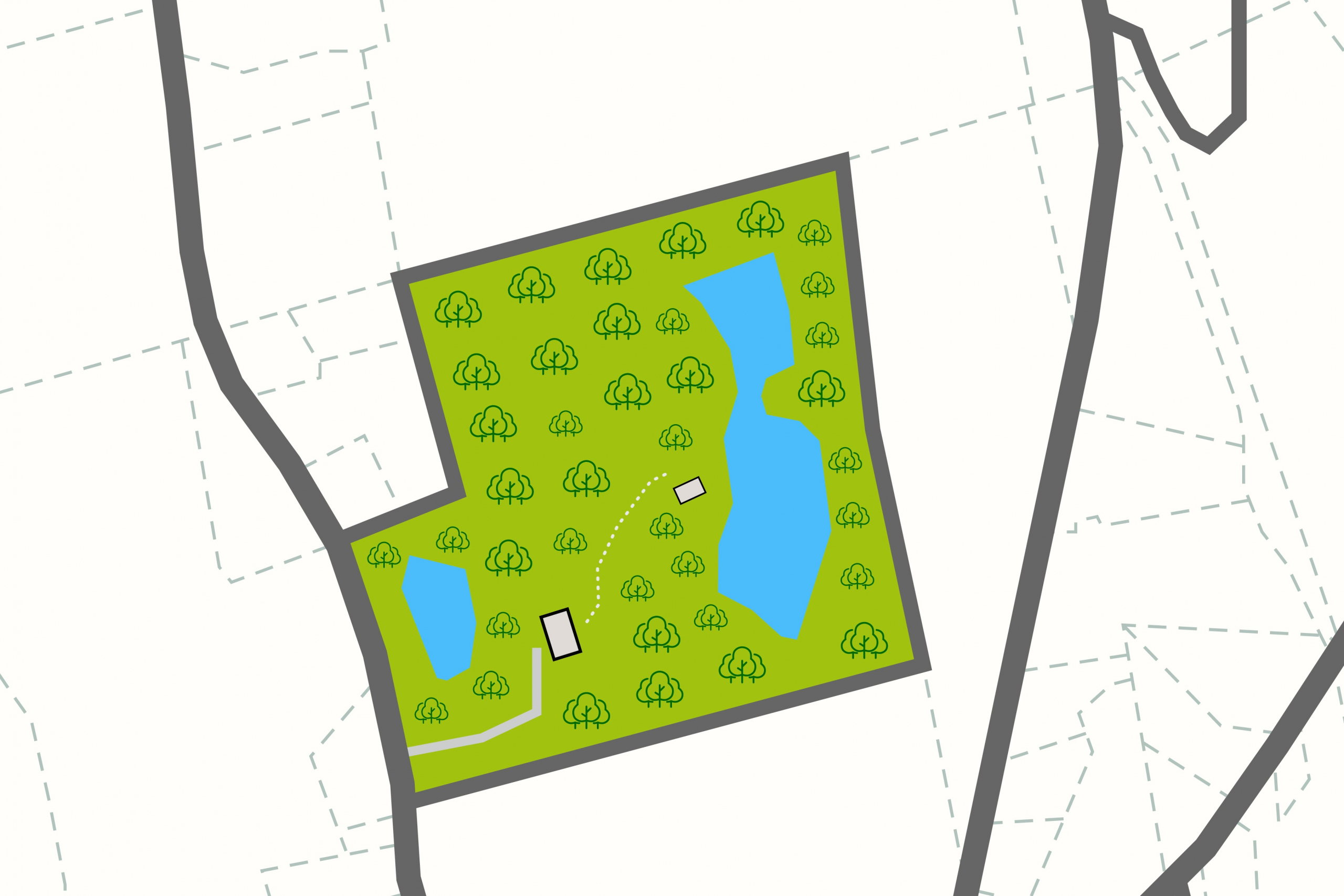 Property Details
Close to Skiing in Cairo
Project Difficulty —
Medium
We rate this project as medium as it would require some additional planning to establish ideal building locations as close as possible to the bodies of waters on the property.
Rural-residential setting with mixture of forest and recreational plus some agricultural uses in the area.
Environment —
Forest, Pond
All wooded parcel with pond
This project would require clearing for a driveway and the construction site. Electric and cable/internet can be accessed from the road. A well and septic system would need to be installed.
Land Use —
Multiple structures possible
Residential and Residential use. Primary residence or weekend getaway.